Playa Curumbico - Almuñécar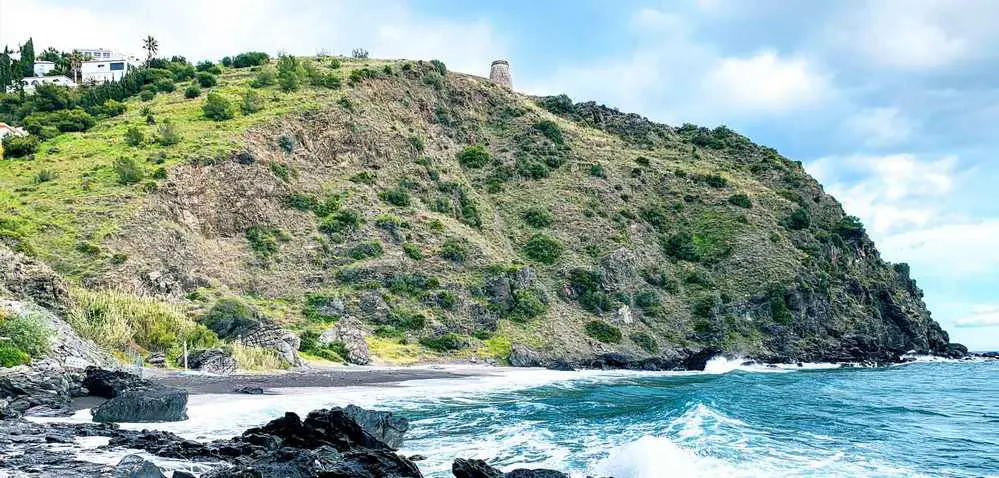 Continuing across Playa Cabria towards the point (going east) you will come across a walkway that has been constructed over the water and around the rocks. This is a popular place for many local fishermen. Once on the other side you are officially on Playa Curumbico. This is the only access to this hidden cove unless you enter by water.
Because of its relative privacy, this is a good spot for nude sunbathing. It also seems to be much quieter and more peaceful than some of the other rowdy, family-oriented beaches. This beach has semi-fine grey sand and no immediate facilities.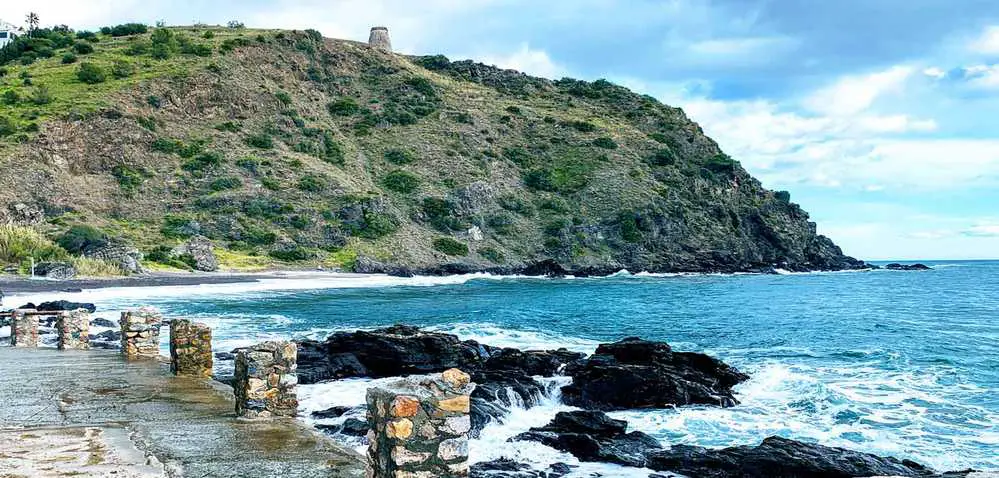 Just for fun: Hungry? The Hotel Calida has a huge buffet that is served most afternoons. Anyone is welcome to go but the price is pretty steep. The last I checked the price was about 20.00 Euros per person but the quality of the food and the variety on the buffet makes it well worth it.
---
Beach Information - Playa Curumbico
| | |
| --- | --- |
| Type: | Isolated Cove - Water Sports / Youth |
| Length: | 120 Meters |
| Surface Area: | 10,000 m2 |
| Max Capacity: | 2,000 users |
| Sand Type: | Black, fine sand |
| Facilities: | Restaurants / Bars |
| Access: | Dry river bed |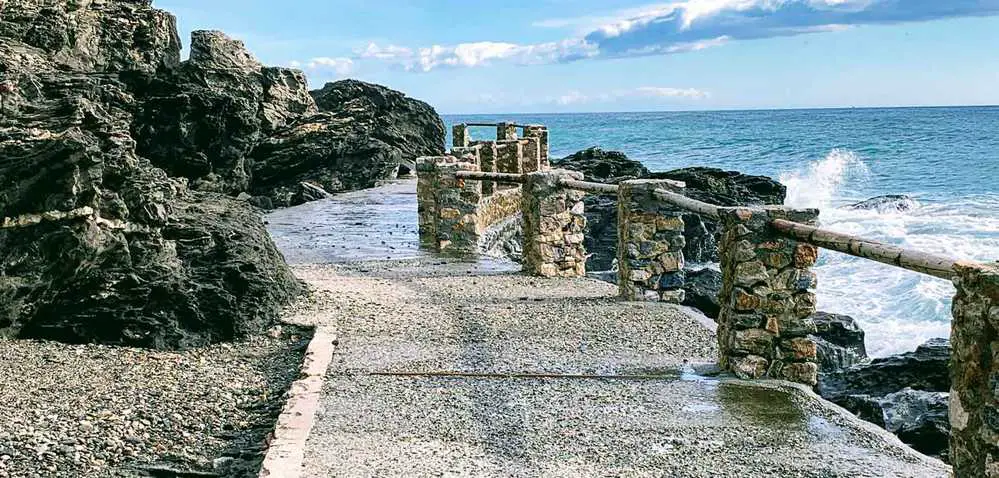 Getting There
Via highway N340, down past Hotel Calida to the east or from the coastal paseo via Taramay. Access is through Playa Cabria along a stone pathway that wraps around the rocks and surf.
---
---
Where to find Playa Curumbico