Playa Muerto - Almuñécar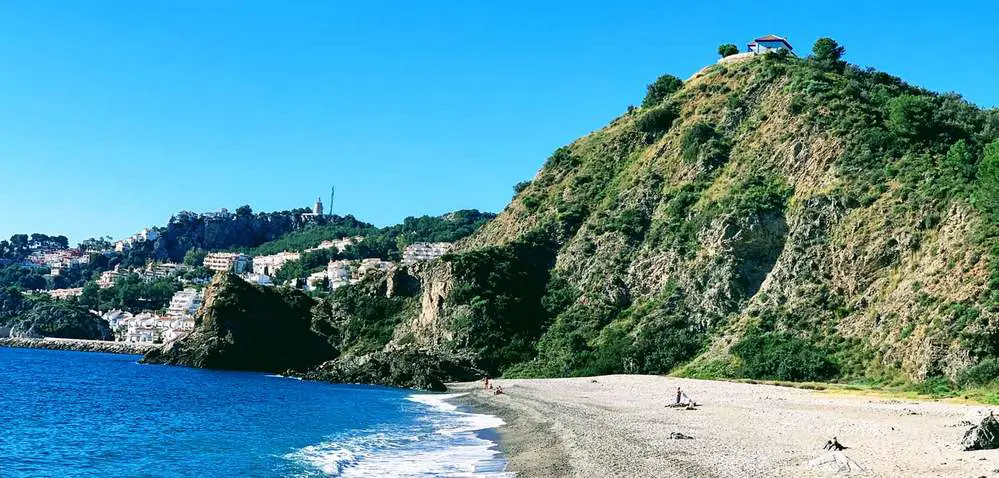 Gorgeous views of Almunecar and craggy cliffs that run straight into the sea; these are the characteristics of Playa Muerto. It is somewhat more isolated than the other beaches in Almunecar due to its access through Playa Cotobro, its neighboring beach. Because of this relative privacy, Playa Muerto has been designated as a "playa naturalista" or nudist beach.
At certain times of the year, especially during the warmer months, Playa Muerto becomes a second home to many of the bohemian types that pass through the area.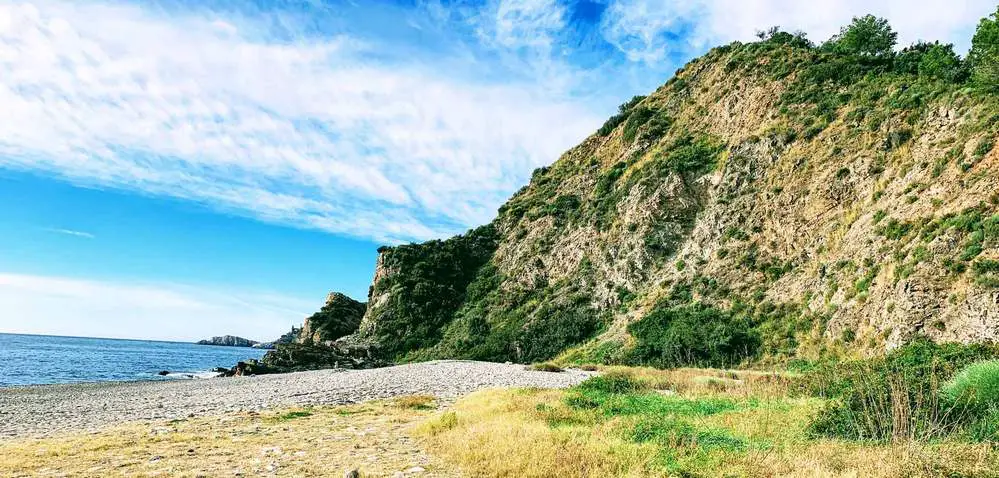 For fun - at the western end of the beach there is a rather rigorous path that leads up the cliff behind you where you can enjoy beautiful views of Almunecar and Marina Del Este on the other side. You can contiue on this path for a little ways and eventually end up in the exclusive Punta de la Mona urbanization.
---
Hotels on Playa Muerto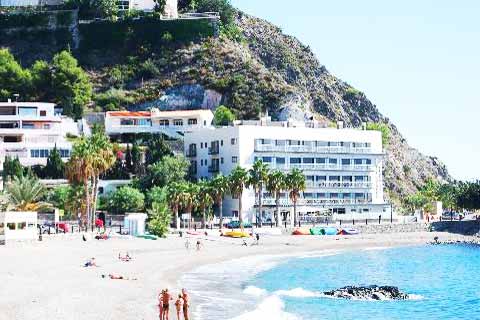 Trusted Booking / TripAdvisor Partner
---
Best Restaurant Near Playa Muerto
PLAYA MUERTO RESTAURANTS - EL BALCON COTOBRO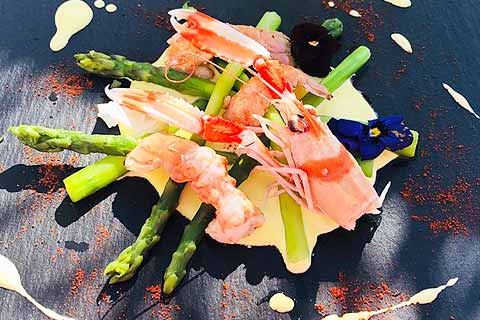 ---
Things To Do Near Playa Muerto
---
Beach Information - Playa Muerto
| | |
| --- | --- |
| Type: | Playa Naturalista (Nude Beach) |
| Length: | 280 Meters |
| Surface Area: | 5,500 m2 |
| Max Capacity: | 1,100 users |
| Sand Type: | Semi-find sand and pebbles |
| Facilities: | None |
| Access: | via Playa Cotobro to the west |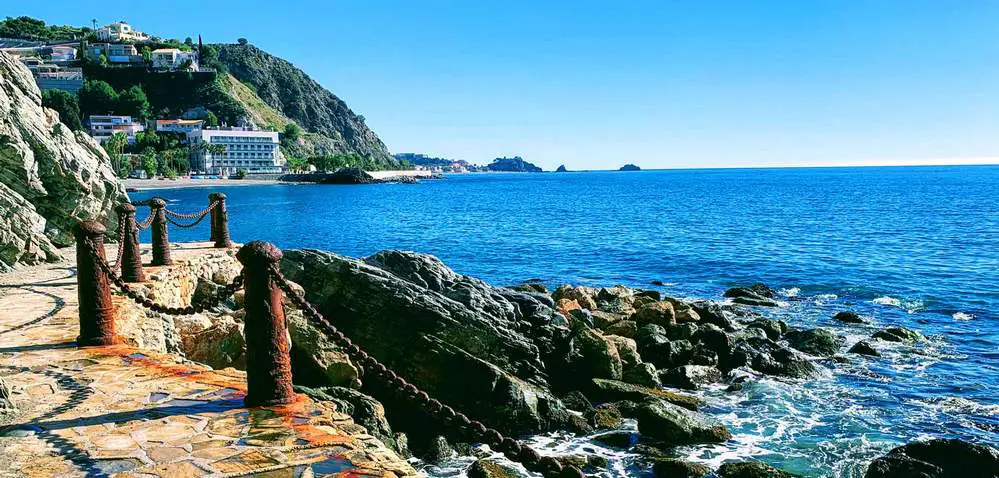 Getting There
Playa Muerto is just to the west of Playa Cotobro. Walk along the Cotobro side until you see a stone walk-way that wraps around the cliffs. There is a second walk-way further along the beach that allows you access to another larger more secluded area.
---
---
Where to find Playa Muerto