The Phoenician Tribute in Almuñecar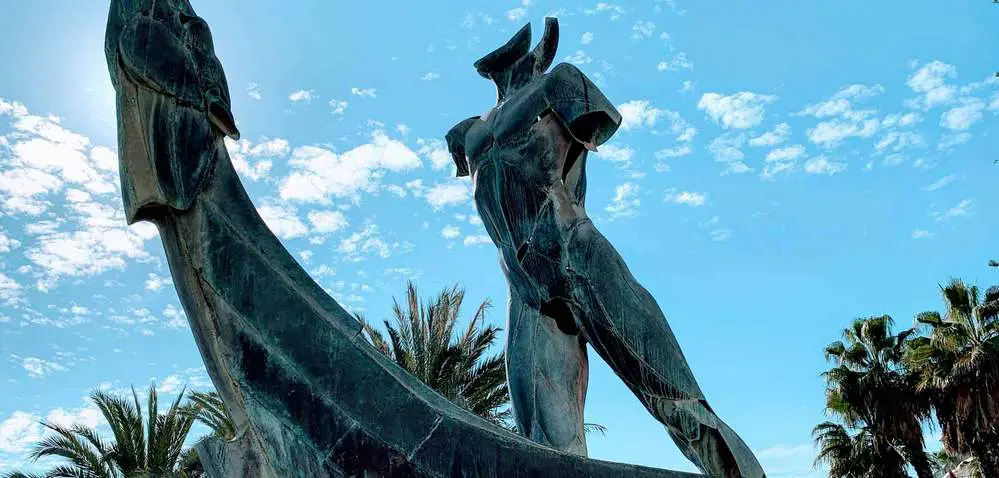 This statue is a modern monument to commemorate the impact of past civilizations on the area, namely the Phoenicians. Constructed in Bronze by the contemporary artist Miguel Moreno Romera, it signifies the huge impact that the ancient Phoenician traders had on the history of Almunecar.
The Phoenicians not only founded the town, but were also the first to develop the Fish Salting Factory which later led to Almunecar's widespread success.
The Phoenician Tribute was built after the Laurita Necropolis and the Puente de Noy were unearthed nearby and their ancient mysteries discovered.
Some Phoenician Monuments in Almuñecar are:
Laurita Necropolis
Bridge of Noy
Fish Curing / Salting Factory
Getting There
The Monument to the Phoenicians (torso of a man, in a boat) is located at the far end of the Almunecar promenade near the Peñon San Cristobal (Paseo del Altillo).
---
---
Where to find the Phoenician Tribute