The Noy Bridge in Almuñecar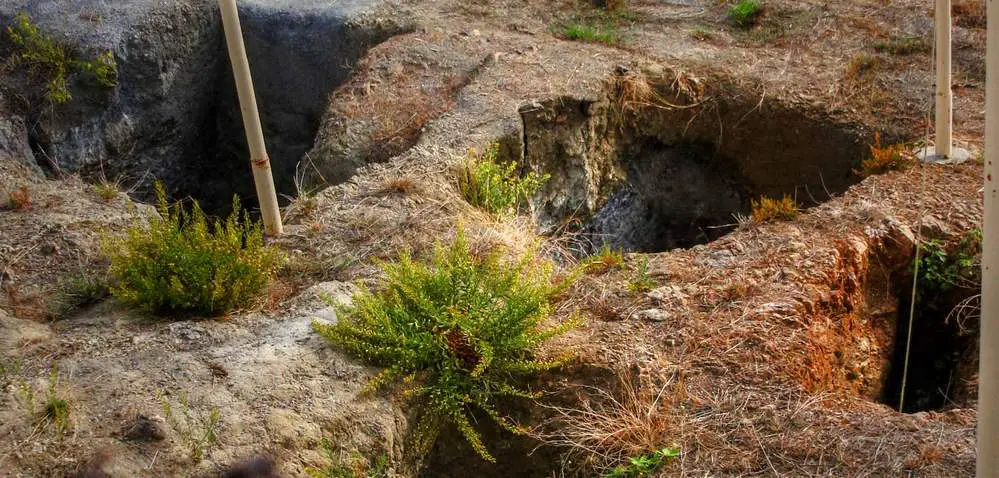 The Noy Bridge (Puente de Noy) is an ancient Phoenician burial ground of 132 tombs dating back to the 8th century B.C. The Puente de Noy and the Necropolis Laurita are Almuñecar's best architectural remains from the Phoenician-Punic period, long before Roman settlement. The Puente de Noy tombs were excavated during 1979-1993 and it was declared a National Historic Site by the Ministry of Culture in 1980.
The tombs consist of large rectangular graves dug into the rocky hillside where the deceased would be buried along with symbolic earthly belongings... such as jewelry and shrouds.
The site is a popular destination for archaeologists and is along the "Route of the Phoenicians" as designated by the European Union. The site can be identified by the large metal structures constructed overhead to cover the grounds and protect the burial sites from the elements, although the canvas awning has since been removed.
The Noy Bridge is Located on the outskirts of town in the residential area of Los Marinos and heading towards the main highway N340.
---
*** The site is currently closed for reformations. ***
---
---
Where to find the Noy Bridge