Torre del Monje in Almuñecar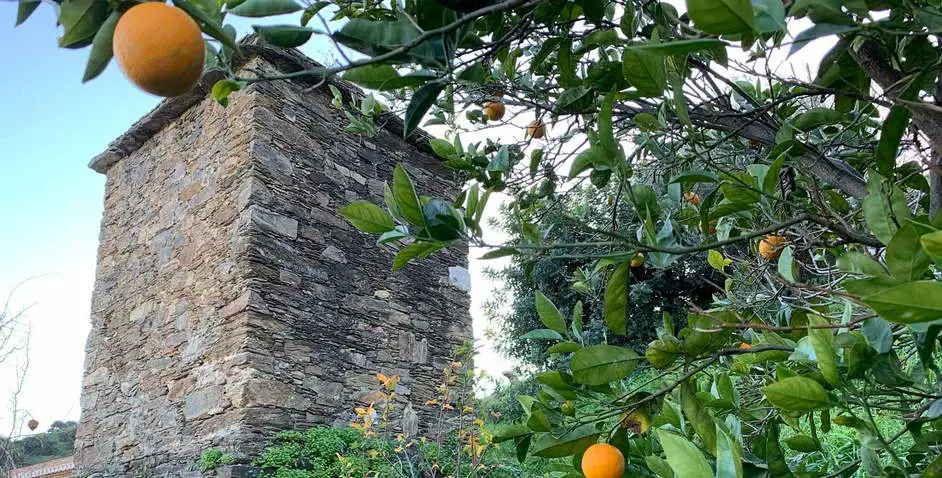 The Roman Columbarium Torre del Monje is a very well-preserved burial tomb dating from the 1st Century A.D. It has a quadrangular base and built into its interior walls are shelves where cinerary urns of the deceased were placed. Even the original stone roof is intact and in good condition.
It is one of the better-preserved Roman buildings in the area.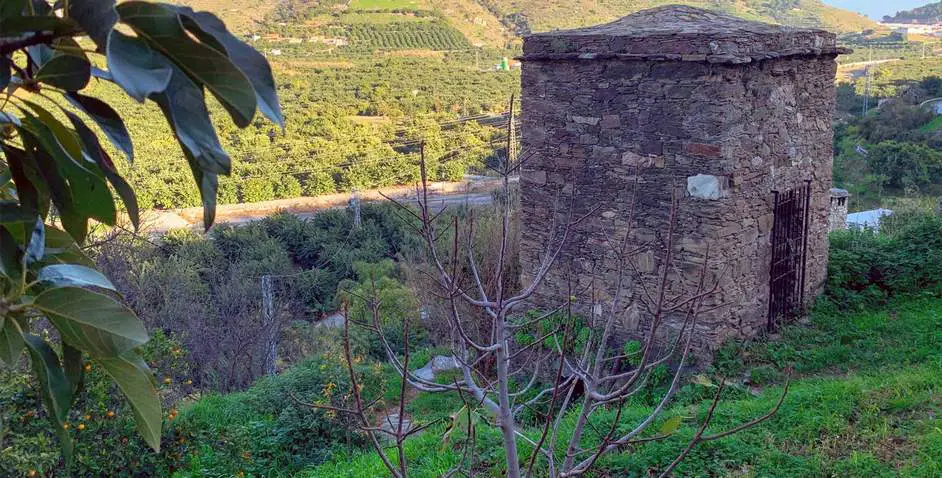 ---
Getting to the Torre del Monje
It is located 2 kilometers from the Almuñecar town center. Leaving town on the back road to Granada called "Sospiro de los Moros", drive towards Jete.
Going around a curve you should be able to see a Roman tower protruding from the chirimoya trees on a rise to your left. Park the car and follow the paved driveway up to the tower.
---
---
Where to find the Torre del Monje