La Albina in Almuñecar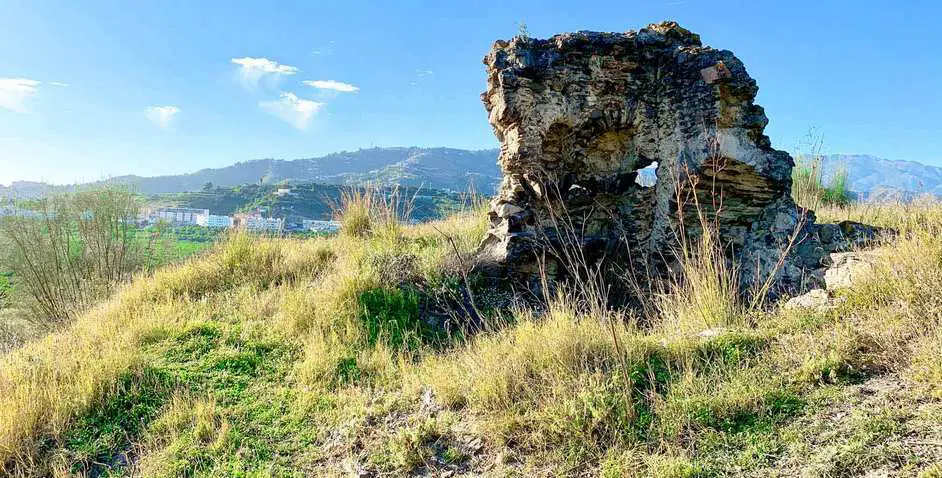 La Albina is another ancient Roman Columbarium very similar to the Torre del Monje, although it is not in as well-maintained.
On the inside, the intricacy of Roman stone masonry can be seen with arched shelves built into the walls for holding cinerary urns of the deceased.
It is located on a very attractive site, high on a hill overlooking the main vega of Almuñécar. The site appears to be an ancient farm dating to Roman times with large terraces weathered over the centuries and with large poplar trees lining an ancient road.
A visit to La Albina would ideally be combined with a long hike due to the attractiveness of the surrounding rural terrain.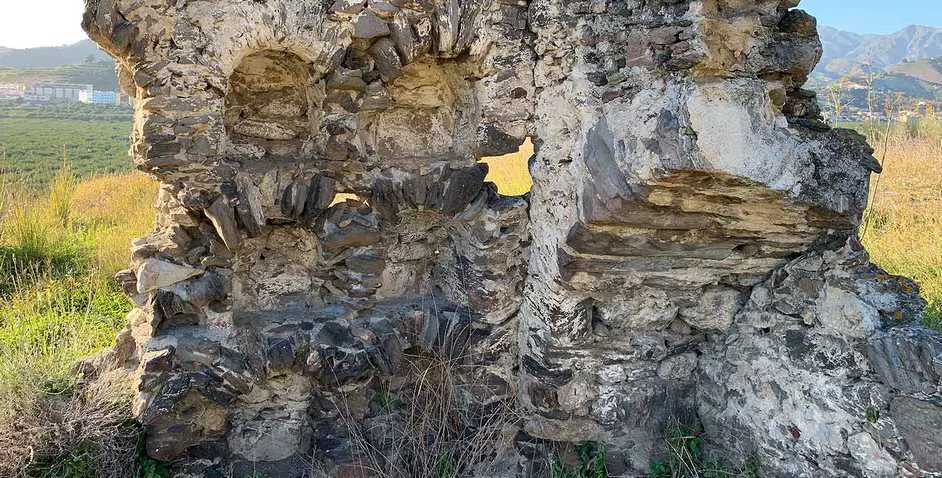 Getting There
To get to La Albina, leave Almuñécar on the main highway N340 heading east towards Motril. As you leave town heading up the large hill and before Taramay, take a left on a small road surrounded by several small industrial buildings.
Follow this road until it becomes dirt. In about 1 kilometer you will see several ruins on your right. Park here and walk out along the point overlooking the Rio Jete until you come to La Albina.
La Albina can also be accessed from the Rio Jete although it is harder to find in this manner. Relative to the Rio Jete, La Albina is to the east along the face of a large hill not too far from the highway N340.
---
---
Where to find La Albina