Real Fountain in Almuñecar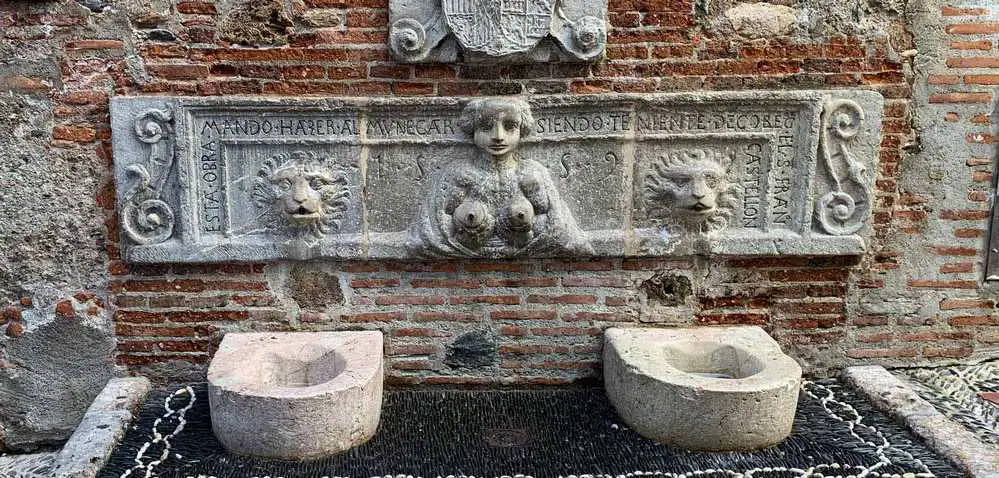 The Real Fountain was originally built in 1559 and later restored in 1994. The woman represents the goddess of fertility that offers water from her ample breasts signifying abundance.
There are two lion carvings flanking either side of the goddess, these are partially broken due to the addition of modern water outlets. The two marble bowls beneath the lions were added at a later date.
Roman aqueducts
that serviced the town.
Getting There
The fountain is located in the middle of the Old Town, or "casco antiguo", where the street splits (la Calle Real). It is on the right-hand wall, going down to the left after the split.
Where to find the Real Fountain