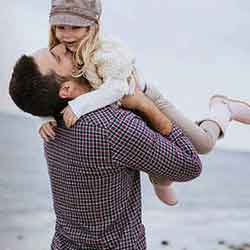 Día Del Padre
Father´s Day originated in the United States in 1909 and through time has come to be recognized in other countries as well, and Spain is no exception. This is a day not only to acknowledge fathers but men who represent father figures as well.
However, within the context of the Catholic faith, this day honors San José (St. Joseph) which falls on March 19th.
The day is generally spent giving fathers a gift and enjoying a family meal, or perhaps a special day outing..
Festival Dates
| | | |
| --- | --- | --- |
| | March 19th | Día Del Padre |
All Costa Tropical Fiestas
January Fiestas
---
February Fiestas
---
March Fiestas
---
April Fiestas
---
May Fiestas
---
June Fiestas
---
July Fiestas
---
August Fiestas
---
September Fiestas
---
October Fiestas
---
November Fiestas
---
December Fiestas
COSTA TROPICAL FIESTAS
January Fiestas
February Fiestas
March Fiestas
April Fiestas
May Fiestas
June Fiestas
July Fiestas
August Fiestas
September Fiestas
October Fiestas
November Fiestas
December Fiestas