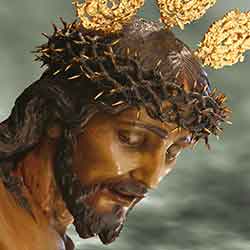 Fiesta De Cristo De La Veracruz
The pueblo of Iznatoraf (Jaén), located at an altitude 1000 mtrs. (one of the areas highest points) at the northeastern area of the province, is privy to the beauty of the Sierras de Cazorla mountains and its natural park.
Its livelihood is based on olive farming and production and surprisingly, rural tourism has not yet become a strong influence. Its fiesta in honor of its patron saint, St. Cristo de la Veracruz, begins with a traditional procession through town. The weeklong festivities include sporting events, musical presentations, and special events such as the corralling of cattle after their run through town. And as befits any local fiesta, there is a vast selection of local foods to be savored and enjoyed in this remote mountain village.
Festival Dates
| | | |
| --- | --- | --- |
| | Sept 2nd-7th | Fiesta De Cristo De La Veracruz |
All Costa Tropical Fiestas
January Fiestas
---
February Fiestas
---
March Fiestas
---
April Fiestas
---
May Fiestas
---
June Fiestas
---
July Fiestas
---
August Fiestas
---
September Fiestas
---
October Fiestas
---
November Fiestas
---
December Fiestas
COSTA TROPICAL FIESTAS
January Fiestas
February Fiestas
March Fiestas
April Fiestas
May Fiestas
June Fiestas
July Fiestas
August Fiestas
September Fiestas
October Fiestas
November Fiestas
December Fiestas