Torre Taramay in Almuñécar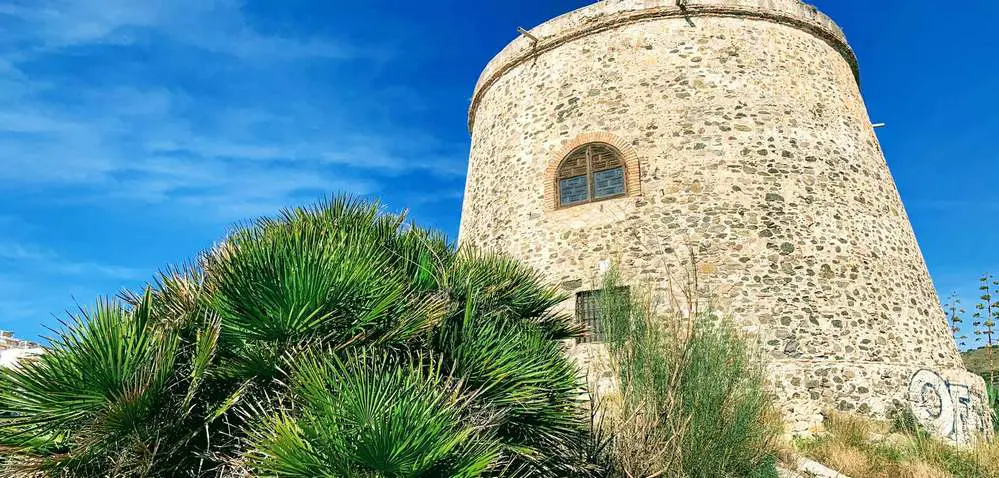 The Taramay Watchtower is located between Playa Tesorillo and Playa Pozuelo. Although currently located on private land, it is easily accessed by a small road to the east and above Playa Tesorillo. The Taramay Watchtower was known to communicate with the Diablo Watchtower and the Tesorillo Watchtower.
This watchtower, looking more like a small castle and not a tower, is a model that was used in many locations since the year 1764. Its function was to defend its neighboring bays and coves to the east and west with canon artillery (which was later lost to the English in the war against the French).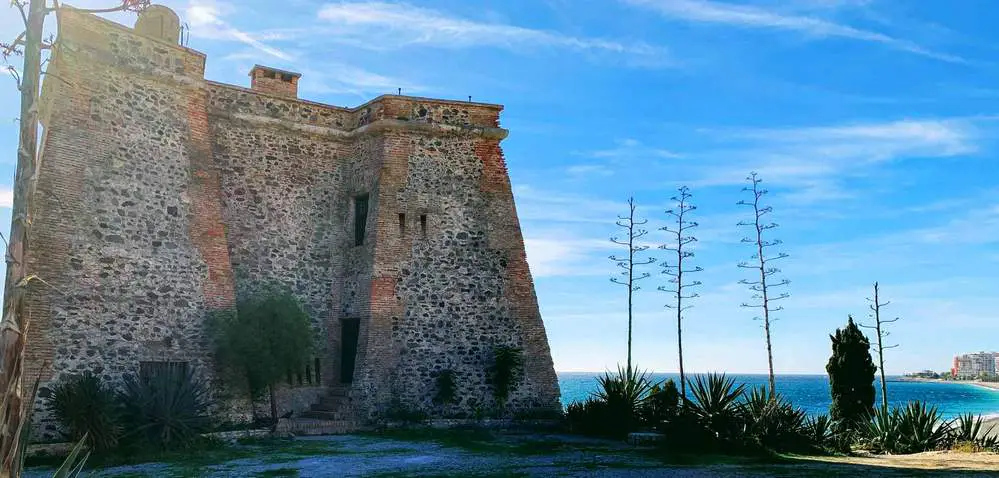 ---
Getting There
Driving away from the Peñon de Cristobal and heading east towards Playa Velilla you will find the Taramay Watchtower dirctly after Playa Tesorillo on the right.
---
---
Where to find Torre Taramay