Casa Morgan in Almuñecar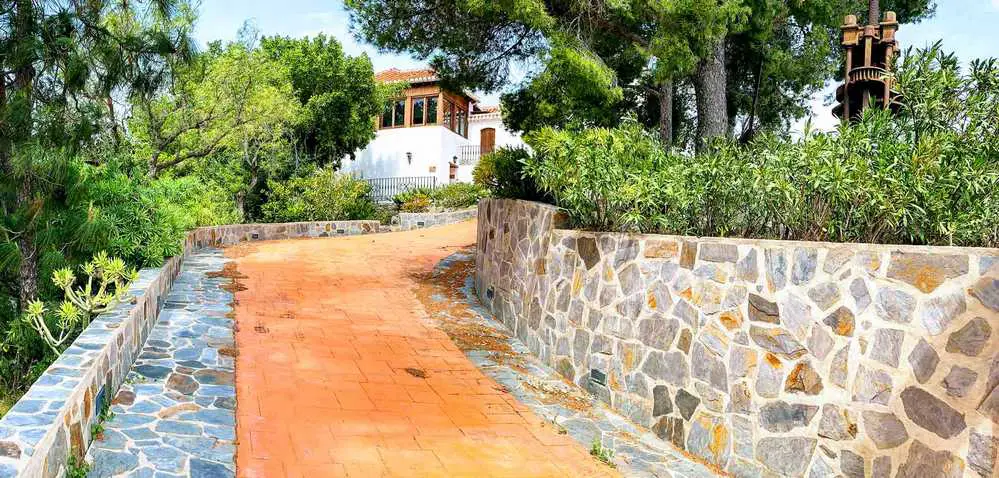 Update: (Jan 25th, 2021)
Casa Morgan is currently closed and the city of Almunecar is looking for a buyer for the property. The cost is 1.1m euros for a 6,300 plot. The proceeds will go towards the maintenance of roads and streets.
---
The Casa Morgan restaurant is a very unique experience. It is not only a local favorite but it has also been recognized by Almunecar as a gastronomic museum of local traditional Spanish / Mediterranean cuisine.
The restaurant sits high above the Cotobro urbanization with views of both La Herradura and Almunecar. Patrons may enjoy the views while dining on the outer patios that wraps around the west side (La Herradura side) of the restaurant. Sunday afternoons are especially nice as live music is offered while you eat. The prices are very reasonable and the food is high quality.
There is also a small pub / bar on the lower level that is very romantic and cozy. While you wait, you can peruse the museum, located below, for a look at some of the local ceramics over the years.
We recommend you call ahead for a reservation at no additional cost.
Casa Morgan Contact Information
Address
Urbanization El Montañés, #1
18690 Almuñécar, Spain
Contact Information
Phone: 958 635 775
Opening Hours
From 11:30 - 24:00 Average Price: 25.00
Getting There
It is located on the old N-340 going towards Almunecar up on a hill overlooking the town.
---
---
Where to find the Casa Morgan