The Bonsai Museum Almuñecar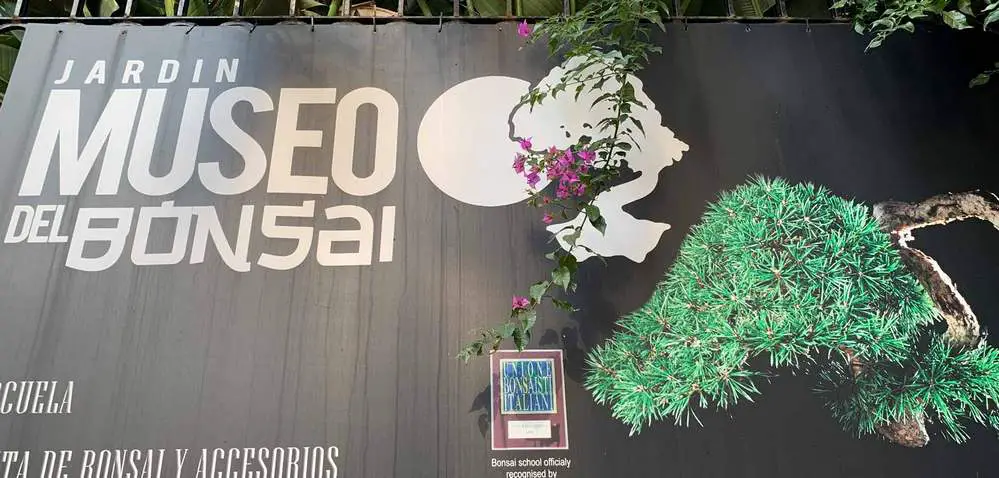 This splendid little park was opened in December of 2009 after months of work on its intricate water canals. It occupies over 2000 square meters of space within the town of Almunecar, near the Plaza de Marruecos, and is one of the largest and most complete of its kind in Andalucía, if not all of Spain.
The intent of the Museo del Bonsai is to share and teach the Japanese art of Bonsai while introducing you to a large variety of species from all over the world; Asiatic, European, Provincial and Coastal species.
A bonsai is a small tree that is grown and cultivated in a container. The tree is sculpted and trimmed in order to look like a miniature of a full grown tree. The art is much for the meditation and enjoyment of the grower and the contemplation of the viewer. It is an art form that has been passed down from generation to generation in the Japanese culture.
You will also find in this museum, beautiful Moroccan fountains, a stocked coy pond and other Zen paraphernalia all within the confines of an Andalucian garden.
---
Bonsai Museum Contact Information
Address
Avda. de Andalucia
Plaza de Marruecos
18690 Almuñécar, Spain
Contact Information
Phone: 958 881 579
Opening Hours
Winter
10:30 - 14:00 /
17:30 - 20:30 Summer
10:30 - 14:00 /
17:00 - 20:30
Prices
| | |
| --- | --- |
| Adults: | 2.00 Euros |
| Children under 5: | FREE |
| Children (5 - 12 years): | 1.00 Euros |
| Seniors (over 65): | 1.00 Euros |
Getting There
It is located in the old town just off the main Avenida Andalucia. See Map below.
---
---
Where to find the Bonsai Museum