Vélez de Benaudalla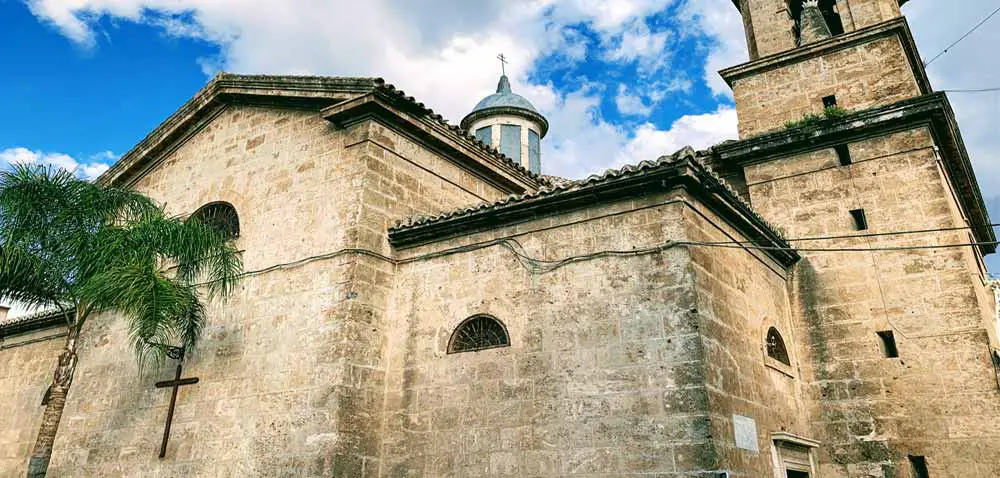 💡
Affiliate Disclosure:
  Please be aware that some links on this site are affiliate links, which means that we might receive a small commission ☕ if you click a link and make a booking. This helps us to keep the site running and will NOT affect the price you pay in any way... ❤️ 🙏 🙏 ➜
How does this work?
---
The Beautiful Village of Vélez de Benaudalla in Granada...
Vélez de Benaudalla lies on the banks of the river Guadalfeo flowing from the Las Alpujarras, between the Sierra de Lujar and the Sierra de Guajares. It's a pretty little village that has retained much of its Moorish past with its Nasrid Gardens that are a subtle combination of water, trees and garden flowers.
This is an interesting town to visit, it contains a perfectly preserved fortress and castle, the remains of a mosque, and a wonderful example of a Moorish garden dating from the Nasrid dynasty... the last dynasty of the Moors to rule the kingdom of Granada. The garden is beautiful with fountains, caves, hidden waterfalls and an exuberance of vegetation.
Note:
You might also be interested in visiting the gorgeous coastal villages:
Almuñécar
,
La Herradura
,
Nerja
and
Salobreña
, just minutes away...
And, the villages of the Alpujarras, another 25 minutes inland: Órgiva, Lanjarón, Bubión and Capileira.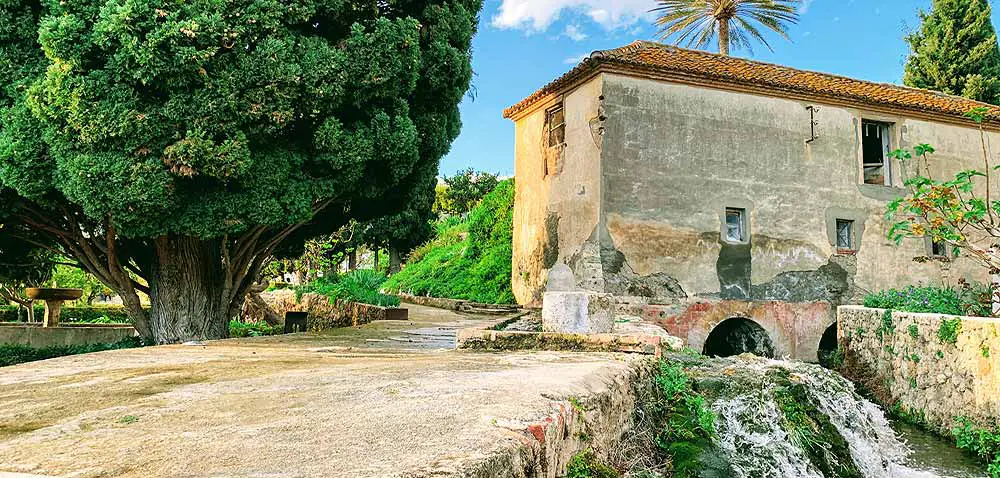 The narrow, winding streets of the upper quarter of Vélez de Benaudalla are a further attraction of this beautiful village... water can be heard everywhere. You will see and hear water canals and fountains around every corner.
The Tajo waterfall and the Paseo del Nacimiento (path to the source of the river) are also must-sees when visiting Vélez de Benaudalla.
---
The History of Vélez de Benaudalla
Vélez de Benaudalla is mentioned in Arab texts from very early times after the XIII Century Muslim conquest of Spain. Its name originated from the Latin terms "vallis", meaning "valley" and the suffix "ben Allah", which is thought to be translated to... "Valley of the children of Allah".
At this time Vélez was made part of a wide territorial area that integrated coastal Salobreña into its district as well as small villages in the nearby Valley of the Toba River. In one of the farmhouses of the Valley of the Toba River, today known as cortijo of Bernadilla, remains of burials from this early period have been discovered.
In 1494, after the conquest of Granada by the Christian monarchs and the subsequent expulsion or conversions of Moors, rule over Vélez de Benaudalla and the area of Los Guajares was granted to
Don Juan de Ulloa
, son of the mayor of
Almuñécar
Rodrigo de Ulloa, and was repopulated by Christian migrants from other areas of Spain in subsequent years.
---
Where is Vélez de Benaudalla
Vélez de Benaudalla is a traditional mountain village located just inland of the coastal areas of the
Costa Tropical
in the Granada Province. It's 20-minutes from the towns of
Motril
, Salobreña and Almuñecar in the foothills of the
Alpujarras region
in the shadows of the towering Sierra Nevada mountain range. It's a little over 40-minutes south of the city of Granada.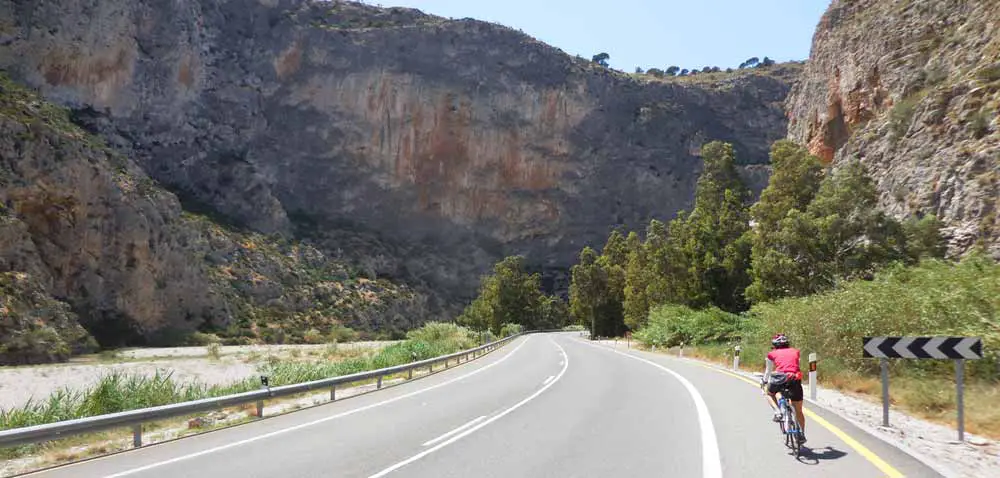 The best way to get to Vélez de Benaudalla is by taking the old N-323 from Motril going north. The views along this route are absolutely stunning as you make your way along a winding road through a gorge with steep cliffs on both sides.
This area is very popular with rock climbers, hikers and picnic goers as it's very natural and untouched.
---
TOP Sites to See in the Village of Vélez de Benaudalla
1. The Castle of Ulloa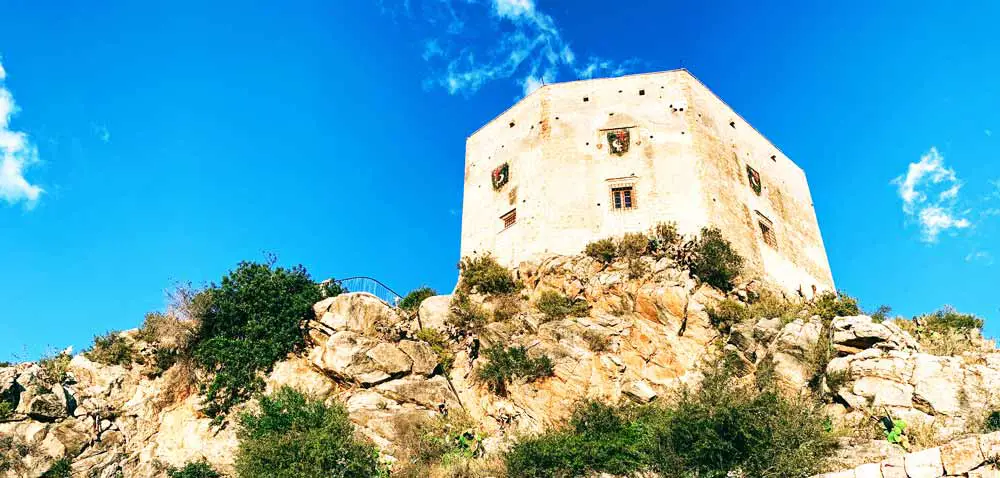 Towering above the small village and defending it from past intrusions is the Castle of Ulloa, named after the town's ruler from the period around the 1500's. It is thought to have been built by Don Juan de Ulloa himself but probably constructed over what was once a Moorish structure.
The castle located at the highest point in town and if you can make it up to the top, the views of the surrounding valley are worth seeing. There is a small plaza and observation deck surrounding the tower where you can stop and take a rest.
To get to the Castle, start at the Iglesia de Nuestra Señora del Rosario in the middle of town...it's not easy to miss... Walk to the right of the church up into the Old Town area. There is a pathway that will take you through the winding streets all the way to the top.
---
2. The Iglesia de Nuestra Señora del Rosario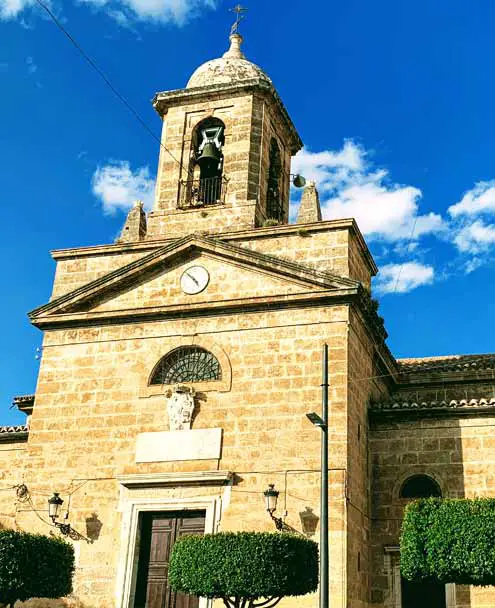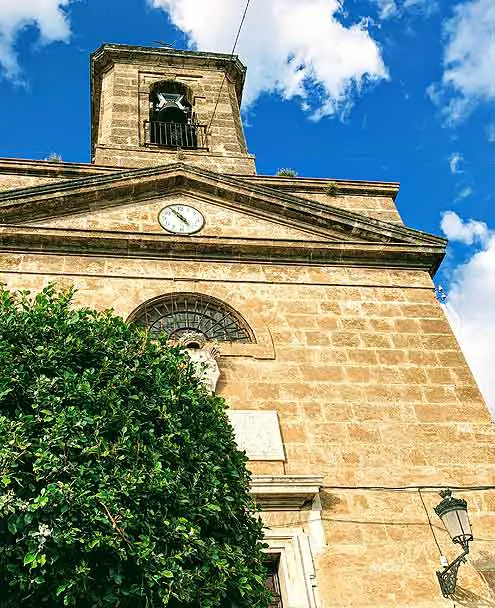 The Iglesia de Nuestra Señora del Rosario is a stunning church that sits right in the center of Vélez de Benaudalla. It was designed and built in the 18th century by a Spanish architect by the name of Ventura Rodríguez, he was very well-known and successful at the time. It was built in the neoclassical style.
Take a peek inside, it's free!
3. The Museum of Olive Oil
When you think about Spain, what pops into your head? Most people think of the big cities, like Madrid and Barcelona... or maybe Andalucia with its rich culture of Moorish history and flamenco dancing. Or, maybe they think about the food... Paella?
What most people don't know, although a lot do, is that so much of the landscape in Spain is covered in and devoted to the growth of hundred-year-old olive trees. From these trees they derive one of their most precious commodities... some of the best olive oil you have ever tasted! It's this olive oil that gives Spanish food its unique flavor and depth...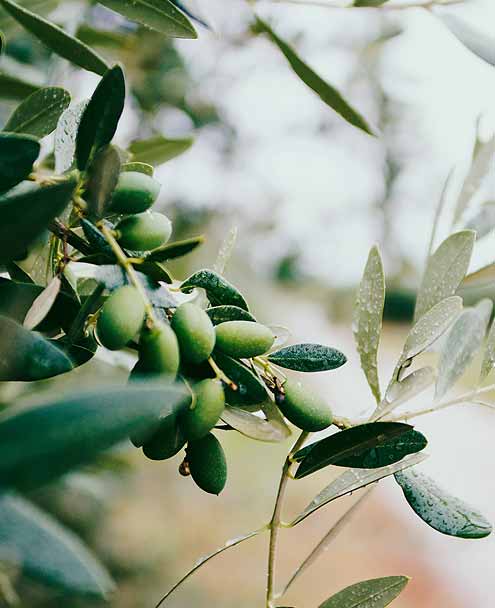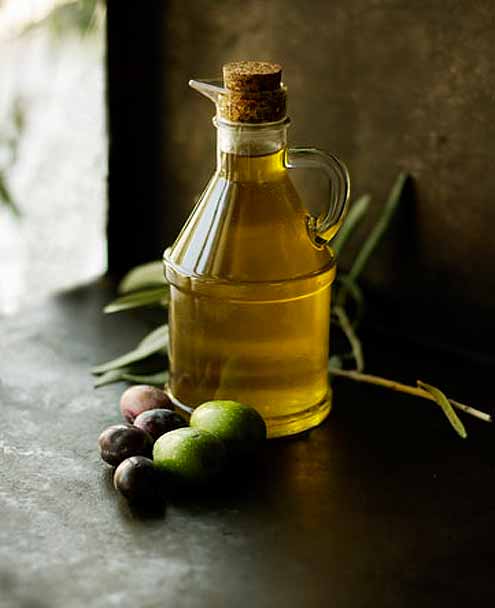 Want to learn how it's done? Take a tour of the Museum of Olive Oil and you will discover the Costa Tropical's oil culture and its most famous food products first-hand.
This would also be a GREAT place to pick up gifts for friends back home...
The Museum of Olive Oil
Location: Carretera Bailén-Motril N- 323 km. 179, 5
Teléfono: (+34) 958 65 80 89 / (+34) 626 754 752
Website: www.museodelaceiteandaluz.com
Opening hours: 
Winter: Mon-Fri: 10am - 2pm & 4 - 7:00, Sat-Sun: 10am - 2pm
Summer: Mon-Fri: 10am - 2pm & 5 - 8:30, Sat: 10am - 2pm
Admission:
General Admission: 1.50€
General Admission - With a Guide: 3.50€
Special Admission - Gourmet Tasting: 6.00€

* Group rates are also available.
** There is also an option for tasting the highest quality olive oil, locally made cheeses and locally made wines.
---
4. The Nasrid Gardens and Caves
One of the highlights of a trip to Vélez de Benaudalla is a visit to the
Nasrid Gardens
. It will only take you about an hour to walk through the gardens, as they are relatively small, but it's a beautiful, tranquil setting and well-worth your time.
The gardens were created in the 15th century by the Moors and modeled after the well-known "Jardin Generalife" at the King's Palace in Granada (La Alhambra). The Locals refer to the garden as "el pequeño Generalife", or the "Little Generalife".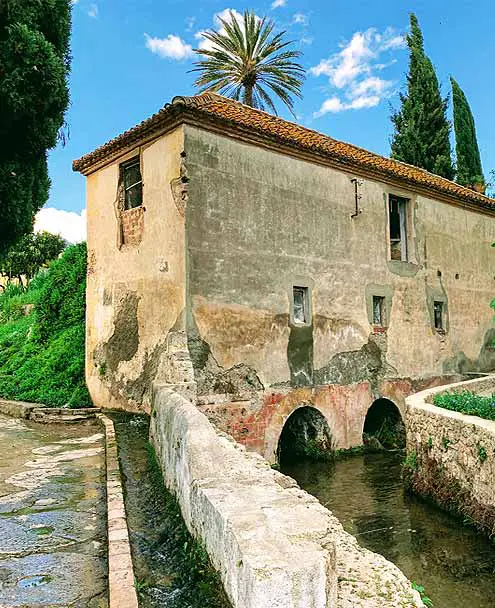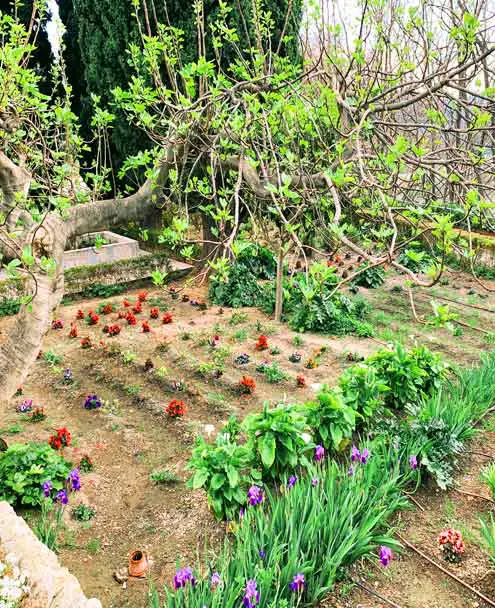 One of the most important features of this garden is the flow of water. You can hear and see water flowing all around you, it was meant to not only nourish the garden... but the human senses as well...
Muslims gardens were created to... nourish the soul and stimulate the senses...
Spiritually: They believed that the garden was the "earthly vision of Paradise"
Aesthetically: The beauty of the garden was meant to stimulate creativity
Psychologically: The environment encourages relaxation and calm
Scientifically: It provides the perfect place for learning and cultivation of different plant species
Nutritiously: They nourished their bodies with fresh fruits, vegetables and herbs grown within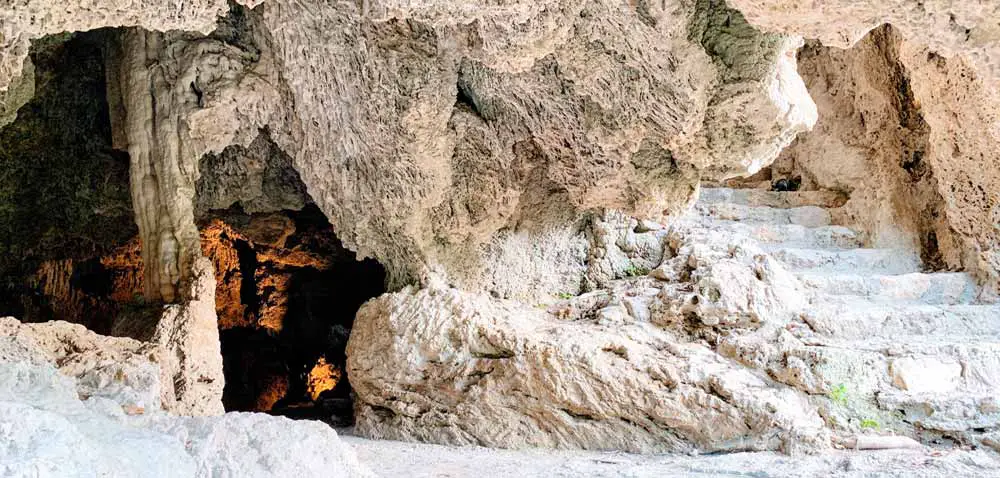 ** One of the Grottos with two levels
Although the gardens are amazing there are other elements of this historic compound that you will also enjoy:
The Palatial Home that was restored in the 18th century
A small exhibit explaining the history of the gardens
Fountains, waterfalls, water canals and ponds
Grottos / Caves to explore
5. The Paseo del Nacimiento
As you make your way through town you are sure to see signs for the
"Paseo del Nacimiento"
. This is a nice area to take a stroll and we highly recommend you check it out. It's a small area of town but there are several sights to see along the way.
You will walk along a pathway with water canals running all around you. There are pretty fountains, a pond and a small cafe where you can sit and enjoy the outdoors.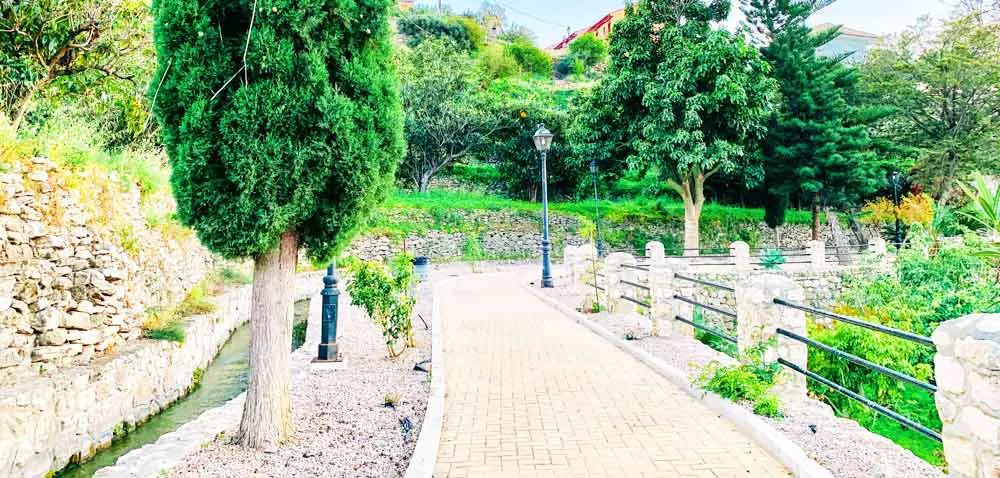 ---
Where to Stay?
If you prefer to stay in the town of Vélez de Benaudalla itself, there are two great options...
Hotel La Brasa - This hotel is located in Vélez de Benaudalla in a restored Moorish castle and overlooks the Guadalfeo River. The restaurant is VERY popular with the locals.

Hospederia Casa del Marqués - Set in a traditional Andalusian house, Casa del Marqués offers elegant rooms with a lounge area, outdoor swimming pool, spa and sauna.
---
There are also several great options for places to stay around the town of Vélez de Benaudalla. It's a beautiful, rural area so we recommend staying in one of the nice rural country houses if you can...
These hotels are an excellent choice for exploring the area...and they are both just 25-minutes from town.
TOP RURAL HOTELS - Vélez de Benaudalla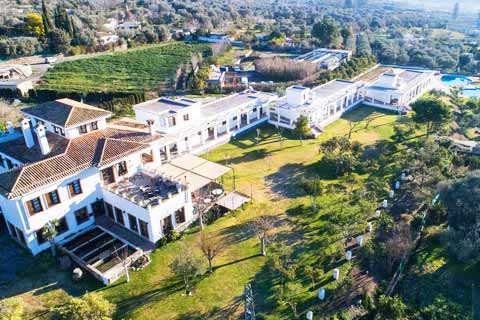 TOP RURAL HOTELS - Vélez de Benaudalla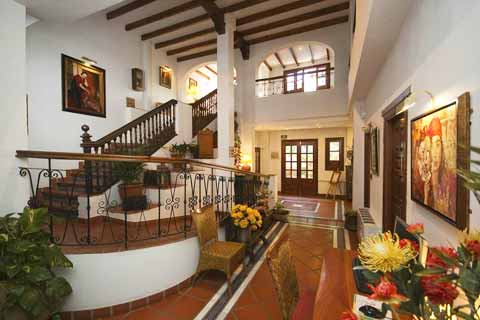 Another FABULOUS rural, country manor that is just under an hour away and definitely worth considering is the Hotel Cortijo del Marqués where you can stay in style and explore the whole Granada area...
TOP RURAL HOTELS - Vélez de Benaudalla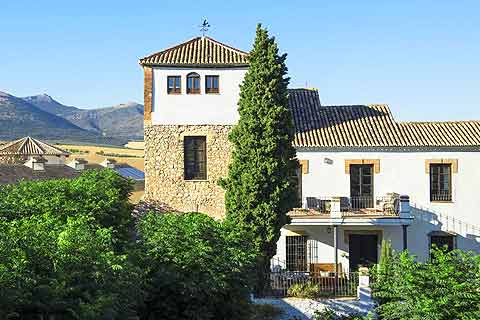 Where to Eat?
RECOMMENDED RESTAURANTS - Vélez de Benaudalla
Restaurant / Hotel La Brasa - A simple but delicious and authentically Spanish restaurant right on the outskirts of Vélez de Benaudalla, it's also a popular hotel in town.
---
Outdoor Fun...
What are the outdoor types doing in this area? Easy... walking, hiking, cycling, rock climbing is VERY popular in this area, skiing in the nearby Sierra Nevada mountains and swimming in the sea along the coast.
If you are interested in some outdoor fun, we recommend checking out the "Garganta de los Vados" for rock climbing, hiking to the "Toba Waterfall" or hiking in nearby Monachil.
---
Things to See in the Area & Fun Tours!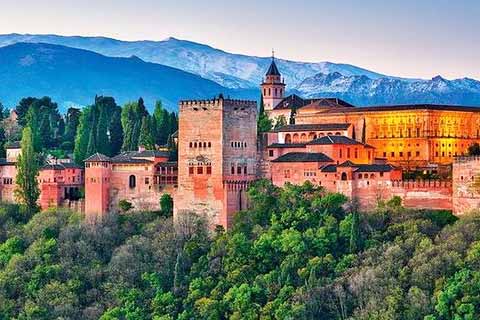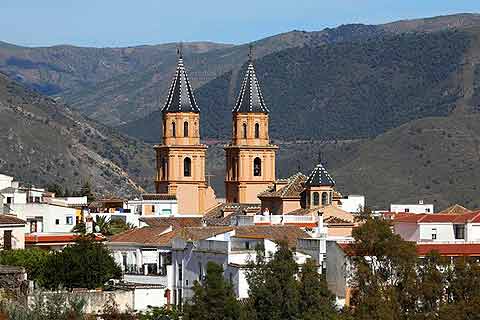 Important Information About Vélez de Benaudalla
1. Gastronomy
Being perfectly situated between the coast and the Alpujarra mountain regions, the diet of the Veleños consists of both delectable fish dishes and meaty casseroles. They are also surrounded by lush farmland that provides them with an ample diet of fresh fruits and veggies.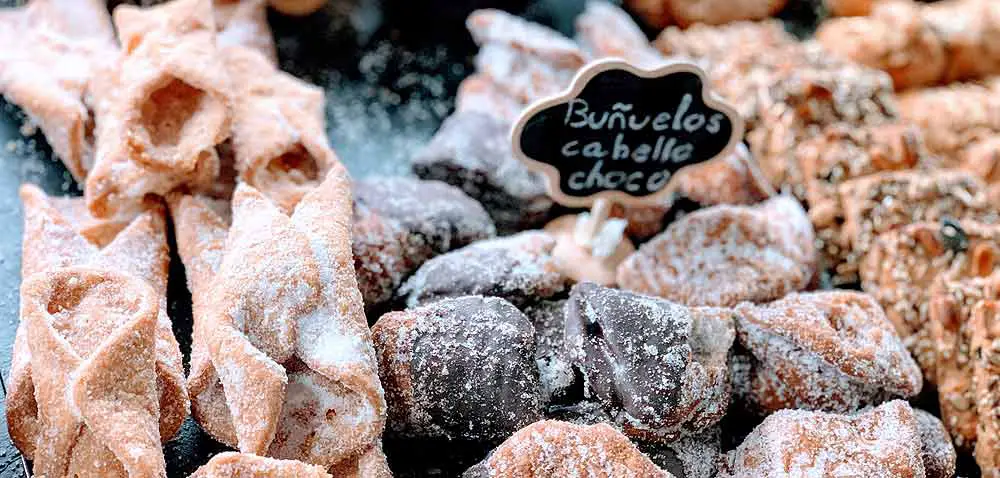 But what they are MOST known for, and something you MUST try on your next visit, are their Arab style, deep-fried and sugar-coated donuts and pastries... Buñuelos.   Yes! they may be a little tough on the waistline, but they are OH SO good!
Keep your eyes out while walking through town, there are several small pastry shops devoted to these Arab delicacies...
---
2. Distances to Vélez de Benaudalla:
Larger Cities / Towns
Malaga: 98 km / 1 hr 8 min
Granada: 52 km / 41 min
Motril: 16 km / 18 min (Coast)
Other Smaller White Villages
Nerja: 43 km / 32 min
La Herradura: 34 km / 29 min
Almuñecar: 28 km / 28 min
Órgiva: 17 km / 26 min
Monachil: 53 km / 41 min (Great Hiking)
Capileira: 37 km / 57 min (Las Alpujarras)
---
3. When is the Best Time to Visit Vélez de Benaudalla
During the month of May and October you are most likely to experience good weather with pleasant average temperatures that fall between 20 degrees Celsius (68°F) and 25 degrees Celsius (77°F).
The hottest season / summer is in June, July, August and September.
Vélez de Benaudalla has dry periods in June, July, August and September.
The warmest month is July with an average maximum temperature of 33°C (91°F).
The coldest month is January with an average maximum temperature of 12°C (33°F).
November is the wettest month. This month should be avoided if you are not a big fan of rain.
July is the driest month.
---
4. Vélez de Benaudalla - Fiestas
Vélez de Benaudalla's top celebrated fiestas are:
La Fiesta de Los Moros y Los Cristianos, el Dia de San Antonio de Padua (Patrón Saint) and el Dia de la Cruz. All three are celebrated during the month of May.
---
Village Information
| | |
| --- | --- |
| Region: | Costa Tropical |
| Post Code: | 18670 |
| # of inhabitants: | ~ 2980 |
| inhabitants: | Veleños |
| Distance to Granada: | 57 km |
---
Driving to Vélez de Benaudalla
Vélez de Benaudalla is about 50 minutes' drive due south of the city of Granada and the Granada airport. Driving from Granada and down the main N323 to the coast, take a left into the well-marked Vélez de Benaudalla soon after passing the large dam on the left.

From Malaga, take the N-340 highway east towards the cities of Almuñécar, Motril, and Almería. In just over an hour upon reaching Salobreña, take the N-323 highway towards Granada. In a few kilometers look for the right turn to Vélez de Benaudalla.

The nearest coastal town is Salobreña. The large town of Motril is only 15 minutes from Vélez de Benaudalla, and the town of Almuñécar situated on the coast of the Costa Tropical is only another 10-minues further away.
---
---
Vélez de Benaudalla on the Map