The Village of Rubite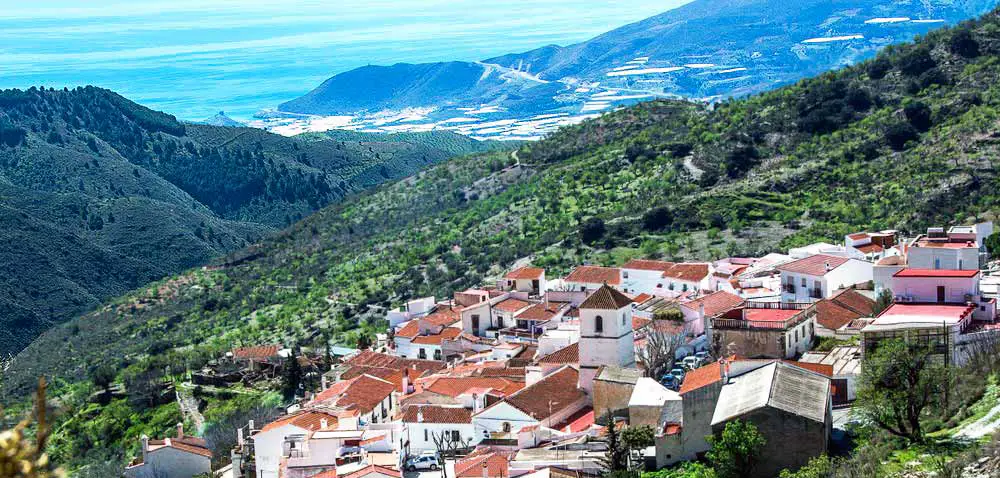 *Affiliate Disclosure: Some links on this site are affiliate links, this means we may receive a small commission for any booking (which we greatly appreciate). This will not affect the price you pay in any way!
---
The Rural Village of Rubite and its Beautiful Views...
Rubite, a small Costa Tropical village of about 500 inhabitants, is located in the mountains overlooking the Mediterranean seashore. Rubite lies in the Sierra de la Contraviesa in the Lower Alpujarra region. Rubite allows the visitor to enjoy the mountains as much as the sea, since the town is 15 kilometers away from the coast. Of the many anejos, cortijadas and small villages distributed in the area surrounding Rubite, the ones that merit special mention are the ones of Casarones and El Lance, which house two of the most hidden and calm beaches of the Costa Tropical.
In Rubite are the remains of three Almohad rain tanks with an interesting water wheel of archaeological interest dating from the XII Century. Next to one of them is the Loma del Aljibe viewpoint, from where it is possible to enjoy superb views to the sea and Sierra Nevada.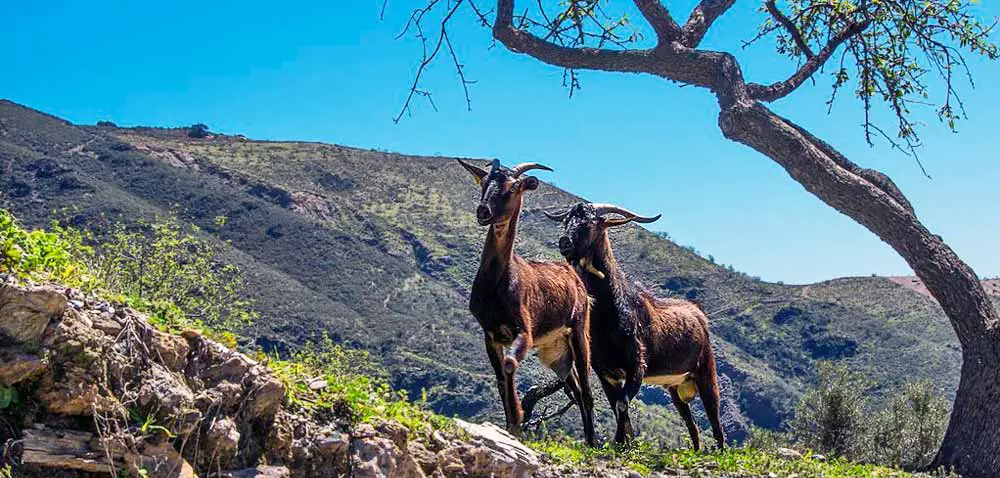 Nearby Rubite and worth a visit is the Castillo de Baños (or the Castle Of Baths, dating from the XVIII century) located in the small village of the same name. Visitors to Castillo de Baños should visit the Centro de Interpretación de las Defensas de la Costa Granadina (or the Center for the Interpretation of Granada's Coastal Defenses).
Rubite is on the easternmost edge of the Costa Tropical and borders on the Almería province, a desert area that offers incredible attractions of its own. Access information on the Almería province for more recommended tourist destinations.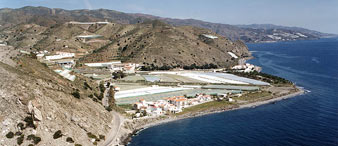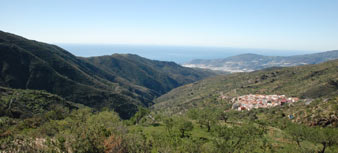 ---
Village Information
| | |
| --- | --- |
| Region: | Costa Tropical |
| Post Code: | 18711 |
| # of inhabitants: | ~ 488 |
| inhabitants: | Rubiteños |
| Distance to Granada: | 81 km |
Where is Rubite?
Rubite of the Costa Tropical in the Granada province is a traditional small mountain village overlooking the Mediterranean coast of Spain in the Andalucia (Andalus) region, east of the cities of Motril and Almuñécar along the N-340 highway and about a one-hour drive from the cities of Granada and a little further from Malaga. Rubite is easily accessible by main highway and smaller roads off the main highway.
Getting There
From Granada, take the major N-323 highway to the coast. Once at the Costa Tropical town of Salobreña, take a left on the principal Costa Tropical highway N-340 heading east towards Motril and Almería. In over 30 minutes and close to the town of La Mamola, there will be exit signs for Rubite.
From Malaga, take the N-340 highway going east towards Almuñécar, Motril, and Almería. About 30 minutes after passing Motril (located to the east of Almuñécar and Salobreña) and close to the town of La Mamola, look for the exit signs for the town of Rubite.
---
---
Rubite on the Map
Explore the Province of Granada
Inland Costa Tropical Villages