The Village of Gualchos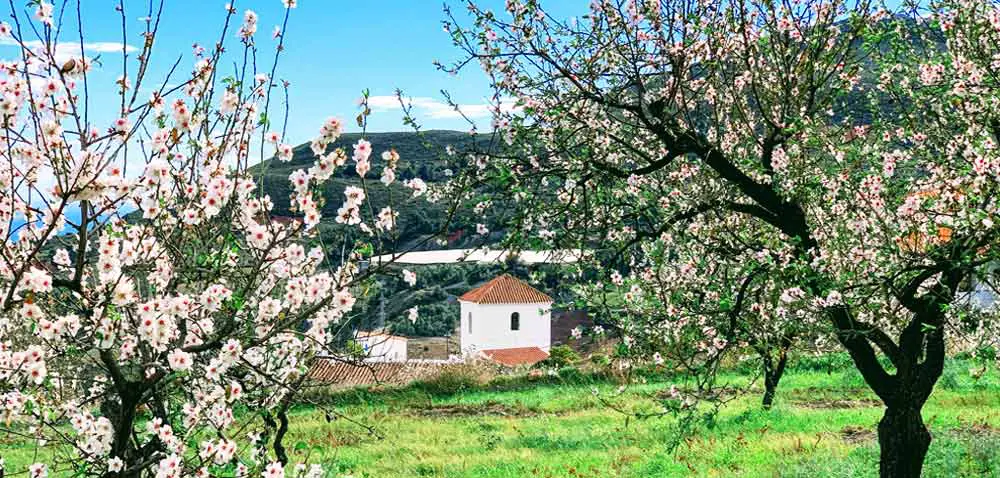 💡
Affiliate Disclosure:
  Please be aware that some links on this site are affiliate links, which means that we might receive a small commission ☕ if you click a link and make a booking. This helps us to keep the site running and will NOT affect the price you pay in any way... ❤️ 🙏 🙏 ➜
How does this work?
---
The Rustic Village of Gualchos with a View...
The small village of Gualchos is just to the east of Motril and Almuñécar along the N-340 highway in the Granada province of Spain, and very close to the town of Castell de Ferro. The municipality of Gualchos is actually comprised of two population centers: Castell de Ferro and Gualchos. The town has a long recorded history, with artifacts dating back to the first settlement of Neolithic tribes in 3,000 B.C. Gualchos has an area of 31 square kilometers and a population, in 2001, of 2,759.
Gualchos, situated at 1,200 feet of altitude in a natural enclave, is encircled behind, to the north and west, by the Lújar and Sierra Nevada mountain ranges and overlooks the Mediterranean Sea to the south. It is one of the many small, whitewashed Andalucian (Andalus) villages scattered throughout the mountains of southern Spain wherever there is a natural spring; villages which have changed little in their way of life since the middle ages.
The economy of the area is agriculture based, especially the cultivation of fruit. Gualchos is made of small whitewashed houses and narrow streets winding their way up the mountainside. The surroundings are rugged and mountainous, yet it is only a short drive from the coast.
Close to Gualchos in the Pico del Águila or "Eagle Peak" mountains are the largest caves in the Granada province, Cuevas de las Campanas or Bell Caves, where many Neolithic relics have been found.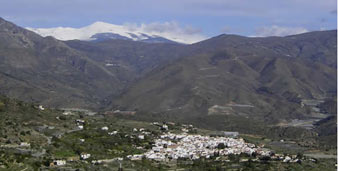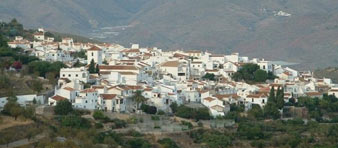 ---
Village Information
| | |
| --- | --- |
| Region: | Costa Tropical |
| Municipality: | Castell de Ferro |
| Post Code: | 18814 |
| # of inhabitants: | ~ 2620 |
| Inhabitants: | Gualcheros |
| Distance to Granada: | 84 km |
Where is Gualchos located?
Gualchos of the Costa Tropical in the Granada province is a traditional small fishing village located on the Mediterranean coast of Spain in the Andalucia (Andalus) region, just a few minutes east of the cities of Motril and Almuñécar along the N-340 highway and about a one-hour drive from the cities of Granada and Malaga. Gualchos is easily accessible by main highway.
Getting There
Gualchos is near Malaga, Granada, and Almeria, and is readily accessible from the heart of the Costa Tropical, Almuñécar:
Gualchos is very close to the town of Castell de Ferro. Gualchos is midway between the large coastal cities of Almería and Málaga, about one and one-half to two hours from each. To get to Gualchos you turn off the main coast road N-340 at Castell de Ferro and climb into the mountains for 5 kilometres.
---
---
Gualchos on the Map