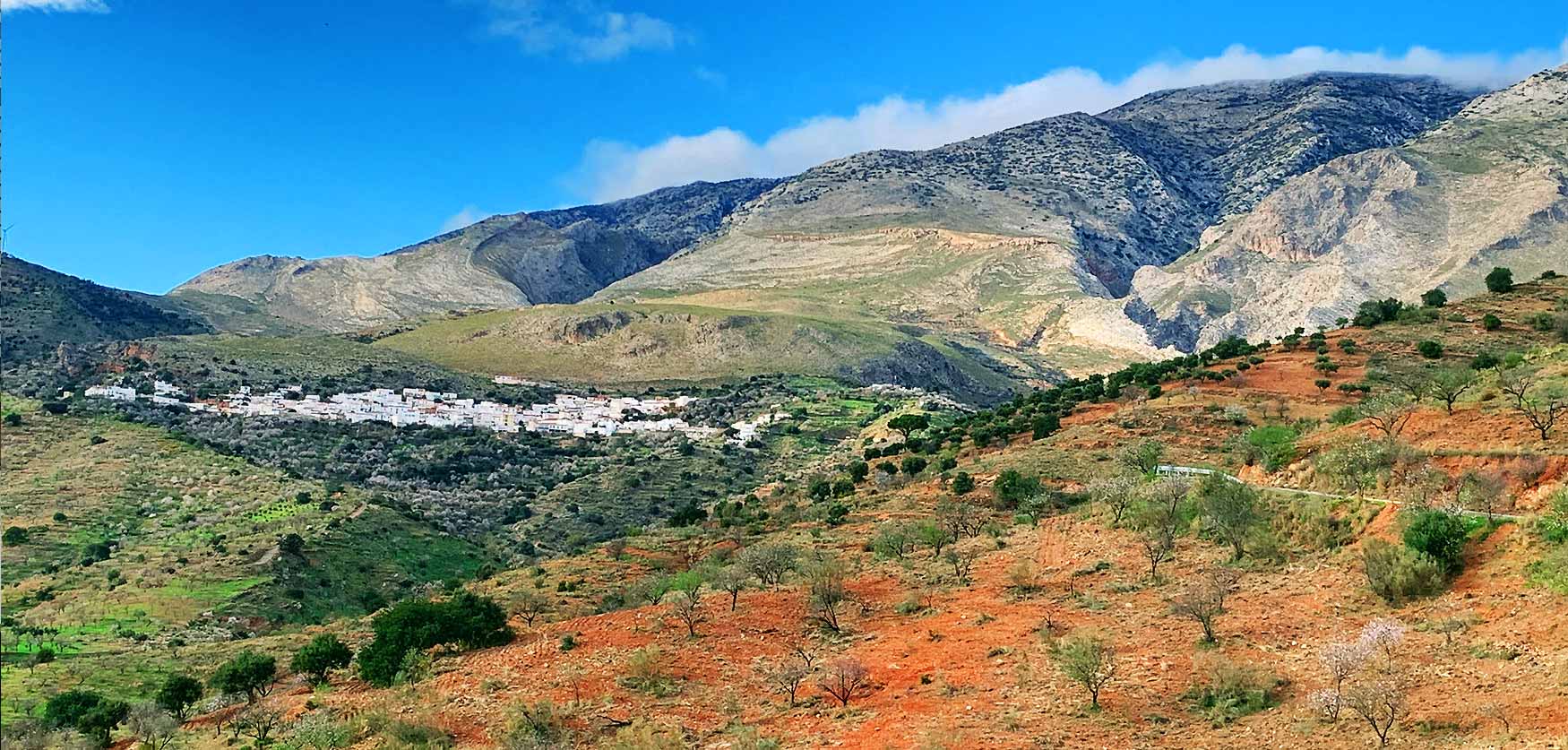 Villages of Lujar
The Village of Lújar
Lújar lies in the Sierra de Lújar which is situated to the north of the Cabo Sacratif and Calahonda. The landscape of Lújar is made up of corcho (cork), madronas (arbutus or strawberry trees), almond trees and pino (pine) trees. It is a small village reached by a picturesque road along the ridge of the Sierra de Carchuna, the road is long and winding but the views of the country side and Mediterranean Sea in the background make it well worth the trip. We especially recommend going in February when the almond trees are in full blossom. The town itself is surrounded by numerous walking trails and is popular for trekking and mountain biking to the highest point of the mountain range, of 1870 meters. When you drive into town, there will be a small square on your left with a sign posted for trekkers, listing all the best trails and how to access them.
History
The origins of Lújar stretch back to Phoenician times, retaining from this era olive trees. The name Lújar comes from the Arabic word luxar, which means great stones, making reference to the Lújar Mountain range. The urban framework of its narrow streets and the structure of its houses with the classic "tinao" or small vestibule demonstrate its legacy from the Islamic or Moorish period of domination. Lújar, the Costa Tropical, and the Andalucia (Andalus) region suffered a depopulation process as a result of the conquest by the Christian monarchs culminating in the XV Century. In the XVIII Century Lújar and the surrounding Costa Tropical area experienced growth from the cultivation of the grapes, winemaking, and mining.
Lújar shares with the Costa Tropical and Andalucia (or Andalus) region of Spain its rich Roman and Moorish past, with many old buildings and bridges still standing including an old fortress for its defense.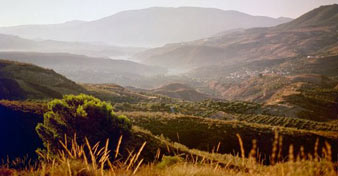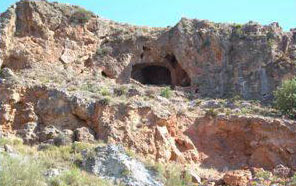 ---
Village Information
| | |
| --- | --- |
| Region: | Costa Tropical |
| Post Code: | 18614 |
| # of inhabitants: | ~ 505 |
| Inhabitants: | Lujeños |
| Distance to Granada: | 97 km |
Where is Lújar located?
Lújar of the Costa Tropical in the Granada province is a traditional small mountain village located near the Mediterranean coast of Spain, just a few minutes east of the cities of Motril and Almuñécar along the N-340 highway and about a one-hour drive from the city of Granada. Lújar is accessible by small backroads from Calahonda, which is in turn easily accessible by main highway.
Getting There
First, get to the Costa Tropical town of Calahonda. Calahonda is just a few minutes east of the cities of Motril and Almuñécar along the N-340 highway and about a one-hour drive from the city of Granada.
From Granada, take the N-323 highway to the coast and then when approaching the Costa Tropical town of Salobreña, head east on the N-340 highway towards Almeria. Once in Calahonda, follow the signs to the town of Lújar. This road is small and winding.
---