Playa Granada - Beach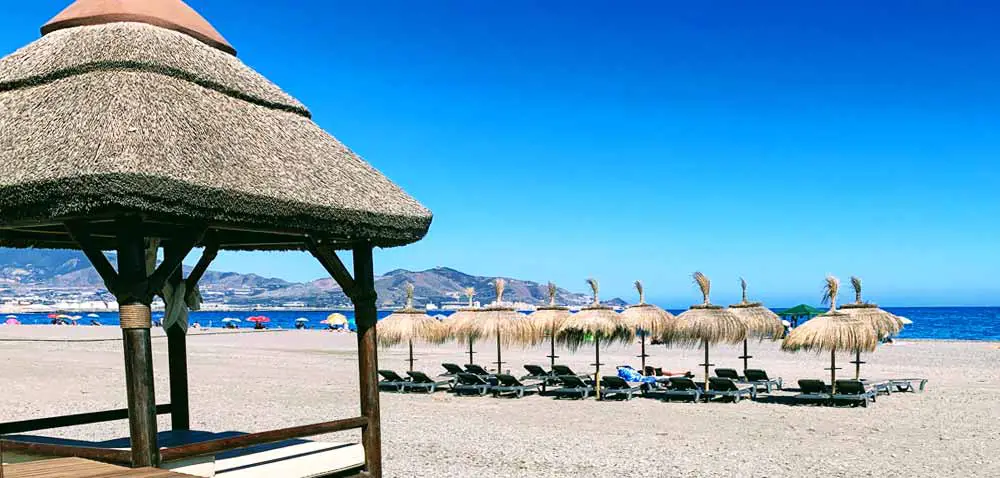 💡
Affiliate Disclosure:
  Please be aware that some links on this site are affiliate links, which means that we might receive a small commission ☕ if you click a link and make a booking. This helps us to keep the site running and will NOT affect the price you pay in any way... ❤️ 🙏 🙏 ➜
How does this work?
---
Playa Granada is... THE Place to be in Motril!...
Playa Granada is not just the longest and most popular beach in the Motril area, it is also THE hub of activity during the summer months along the Granada coastline. You will find vacationers from all over Spain (and the rest of Europe) buzzing around, enjoying the high-end Playa Granada amenities and visiting nearby towns and cultural sites.
Also: TOP Beaches in Motril
Also: TOP Beaches on the Granada Coast - Playa Poniente, Playa Rijana
Also Read: Costa Tropical Beach Guides:
5 Things to Know About Playa Granada in Motril!
1. Playa Granada - The Facts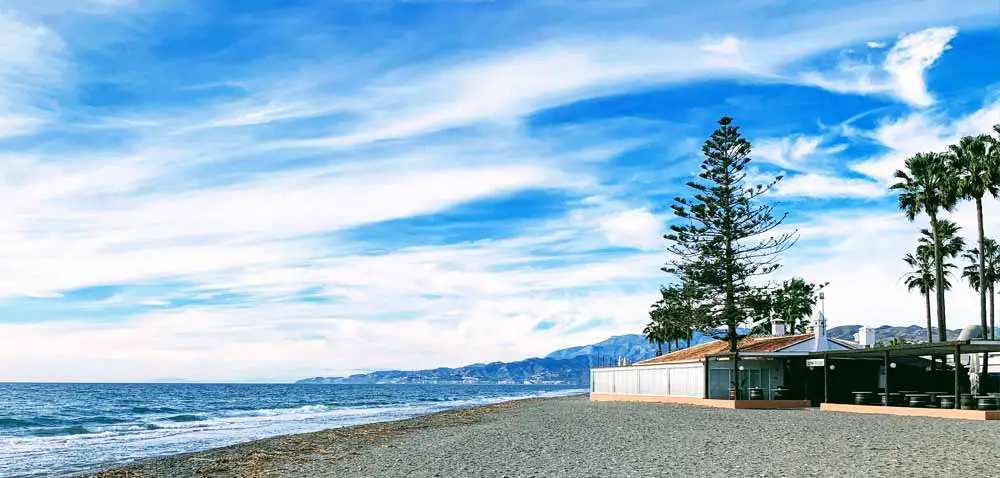 The town of Motril is the Costa Tropical's largest and most commercial city, the other top tourist towns are Almuñécar, La Herradura and Salobreña.

The famous Costa del Sol town of Nerja is just 35-minutes down the coast.

Playa Granada is located just along the coast of Motril between the towns of Salobreña and Calahonda.

Of all the Motril Beaches, Playa Granada is the most popular and upscale in the area.

Playa Granada has been designated as a "Blue Flag" Beach.

The Motril Yacht Club is just 4 Km to the east.
---
What is the Sand like on Playa Granada?
Unlike some of the other Costa Tropical beaches, Playa Granada has fine / semi-fine sand. It is also fairly dark in color.
---
How Long is Playa Granada?
Playa Granada
is almost 1.5 Km long and 20 meters wide and is now complete with modern chiringuitos and beach bars from end to end.
---
Available Facilities:
Beachside restaurants and bars, showers, large parking facilities, lifeguards, golf course, close to the high-end neighborhoods and resort and there are two large campgrounds nearby. Also, disabled access, public toilets, foot washers, security, umbrellas and sun beds.
---
Why Visit Playa Granada?
Visit this
Motril Beach
if you want to be where the
ACTION
is, and you like to be pampered a bit...
---
Parking:
If you are planning on spending the day at Playa Granada, get there early. There is an adequate amount of parking, but it fills up quickly during the summer months.
There are two large parking areas near Playa Granada. The first parking lot is located where Playa Poniente and Playa Granada meet. There is a second, very large, parking area further west that is also fairly shaded by palms. Street parking is also allowed.
---
How to Arrive:
From Motril
- get onto the N-340 going west towards Salobreña. Exit at the round-about before Salobreña (GR-14 ramp to E-15/A-7/Granada/A-44/Jaén/N-323/Puerto). Stay to the left and take the 2nd exit to Calle Rector David Aguilar (there will be a sign for Playa Granada). Continue straight to the end of the road where you will then take a left to reach
Playa Granada
.
2. Playa Granada - Where to Stay...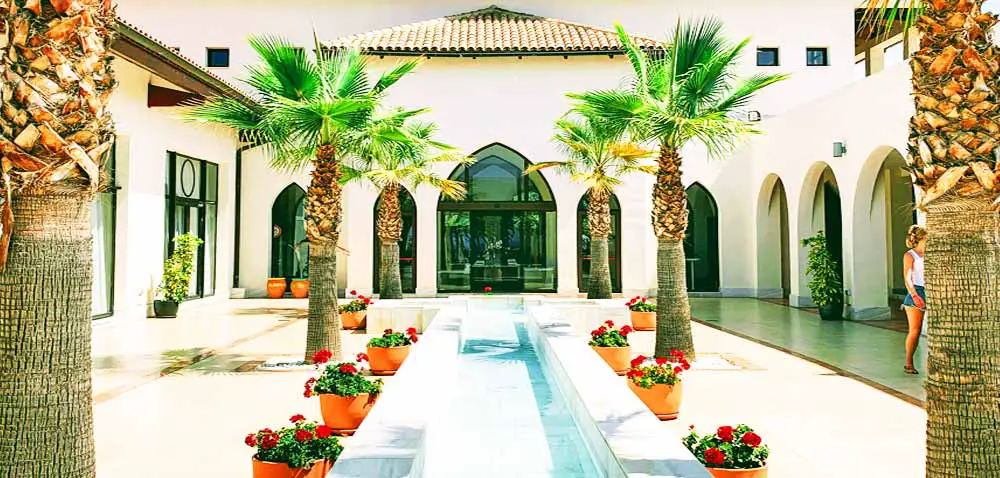 The Playa Granada Resort and Spa is THE BEST place to stay in Motril. It's great for adults and has a TON of things for the kids to do too!
TOP HOTELS - MOTRIL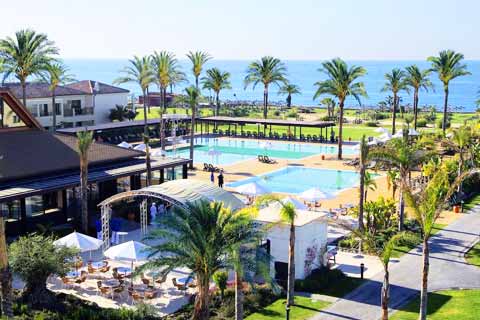 Read More about the Playa Granada Resort & Spa here: The Best Motril Hotel Guide
Or, Check Availability Playa Granada Club Resort Hotel and Spa - Motril
There are also two campgrounds:
Campsite Playa Granada
Campsite Playa de Poniente S.L.
---
3. Playa Granada - Where to Eat...
TOP RESTAURANTS - PLAYA GRANADA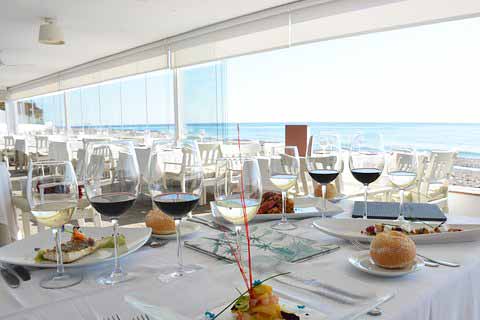 TOP RESTAURANTS - PLAYA GRANADA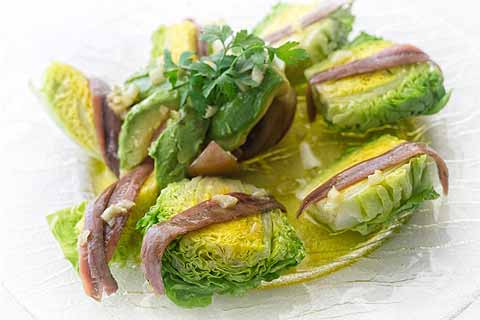 Hoyo 19 (or The 19th Hole) - This is just a little chiringuito that sits right on Playa Granada, across from the Los Moriscos Golf Resort. The food is basic, but they will bring food and drinks out to you on the beach...
---
4. Playa Granada - Where to Play...
Playa Granada enjoys the perfect location, between the sea and the greens...
The Los Moriscos Golf Club is an 18-hole course right on the Mediterranean. There is also a driving range to practice your swing.
Read: Everything you should know about the Los Moriscos Golf Resort

5. Playa Granada - Where to Explore...
A wonderful little escape from a day on the sand is to hop on over to the
Charca de Suarez Wetlands Reserve
. It sits just opposite Playa Granada; the entrance is closer to Playa Poniente...
Read:"Charca de Suarez - Motril Wetlands - 10 Things You Should Know Before You Go!"
---
TOP ACTIVITIES - NEAR PLAYA GRANADA
Rent a boat in the Marina del Este beside Playa Berengueles - Almuñécar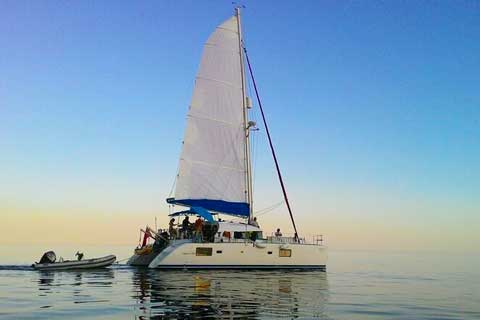 ---
How to Get to Motril and the Costa Tropical
From Granada: Drive south on the A-44 for 45-50 minutes to reach the Motril Beaches.
From Málaga: Head east on the A-7 for 50 minutes to reach the Motril Beaches.

Who are we?
An American expat with over 20 years of experience living and traveling in Spain, specifically in Malaga and Granada. Darsey is a seasoned explorer of Andalucia. Drawing from decades of immersive experience, she offers deep insights into this enchanting region of Spain, including off-the-beaten path destinations, the best places to stay, and the top bucket list activities to try!
More...
Want to Save on your Next Trip?
Save money on your next trip with our favorite travel websites!
Find the Cheapest Hotels:
The Largest Selection of Villas & Apartments:
Cheapest, Most Reliable Car Rentals:
Best Bus & Train Fares:
Huge Selection of the BEST Tours & Activities
Discount Tickets to Museums & Attractions

See our Full List of Travel Deals & Site Recommendations Here.
Have a great day on the beach!! ;-)