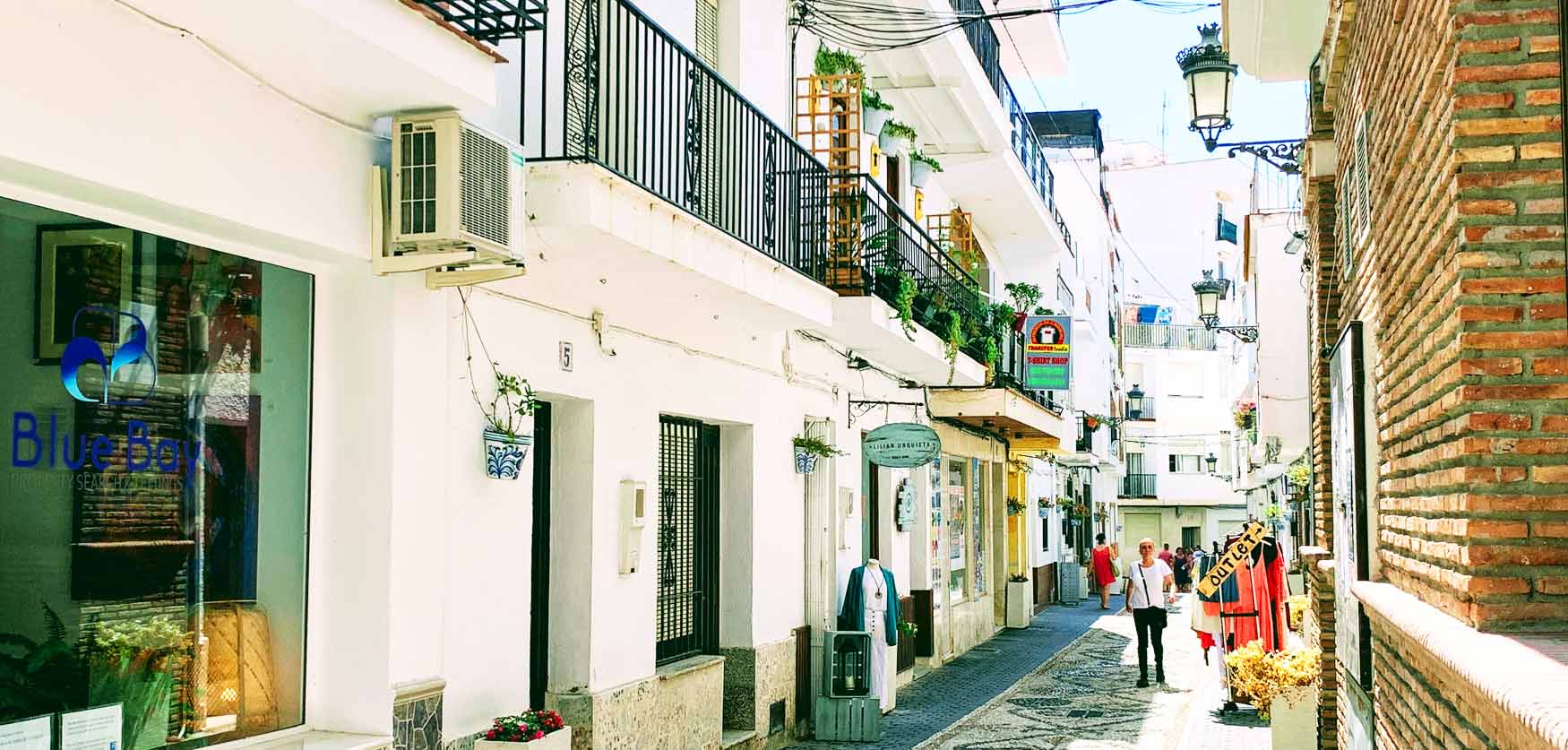 Shopping in the Old Town of La Herradura
Shopping in La Herradura
The shopping in La Herradura is very simple but complete. It has all the necessities you will need during your stay plus a few more boutiques and home stores for a little variety. There is also a plaza in the center of town that holds a weekly market selling low-end items such as clothing and linens.
You will find one major grocery chain in town, Día, and several other smaller family owned establishments.
There is one small campground grocery store at the western end of town that usually has very odd hours and remains open when all others are closed. It's the place to go if you ever forget something during siesta. La Herradura has several fresh bread and pastry shops too, there is one right across from the beach and the Municipal Market that is very good and has a great number of choices. There are also two other bakeries near the plaza.
La Herradura has a wine shop, computer store, hardware store, photo printing store, a few dress shops and furniture stores and a very nice interior décor boutique, among many more. Any type of services you require can generally be found here.
General hours: The hours for all businesses in town are the same as all the towns in the Costa Tropical.
---
Market Schedules and Locations >>
More Outdoor and Nature Activities