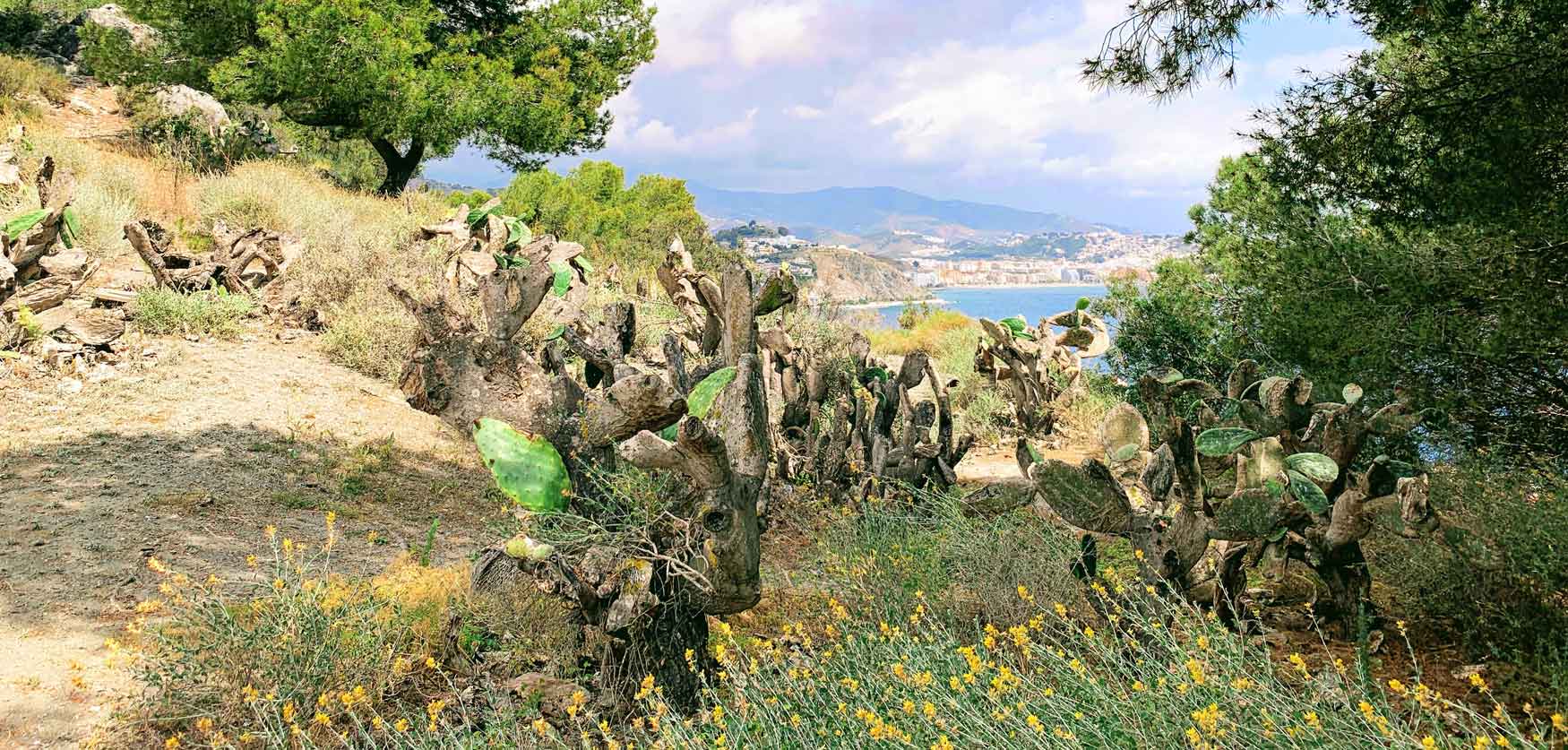 Punta de la Mona Green Zone
Punta de la Mona Park (Green Zone) in La Herradura
The Punta de la Mona urbanization has always been a very sought-after area for second home buyers in Spain. For this reason, over the years, the Punta has been fairly well developed with luxury villas, townhomes and now a resort hotel. Even so, it has managed to keep its "green" feel due to the abundance of colorful Bougainvillea, that seems to cover every surface, and the beautiful Pine forest that sits right at its center.
Nestled within this Pine forest and directly below the Punta de la Mona lighthouse is a lovely little park, or green zone as the locals call it. At the moment this is a protected area, but local developers are trying to change that. So far, and after many turns in court, they have failed to overturn the "green zone" designation of this last bit of natural untouched land on the point. We can only hope that the beauty of this area stays in-tact for a long time to come.
The park consists of just a small forested area and doesn't take much time to see, but its well worth the visit. The area includes the old Punta Torre at its highest point, the rambling stone stairway that brings you down into a flat, rocky area covered in cactus and La Ermita, a small heritage that lies on the opposite end of the green zone and which has amazing views towards Almuñécar and the sea.
---
Getting There
You can access the park by driving to the top of the Punta, there is a small parking area right in front. We suggest you park there and first walk towards the lighthouse. Climb the steps and check out the amazing views from above. You can see all the way to Motril to the east and the La Herradura Bay to your west. You also have views of the Marina del Este and Playa Berengueles below. From there you can walk back down the steps and onto a small trail that cuts through the pine trees towards La Ermita. There is a gravel road to your right that runs up to the little church and again behind it, curving back down to the street. On the backside of the ermita is a mirador, or lookout, with more beautiful views of the coastline.
Where to find the Punta de la Mona Green Zone
More Outdoor and Nature Activities