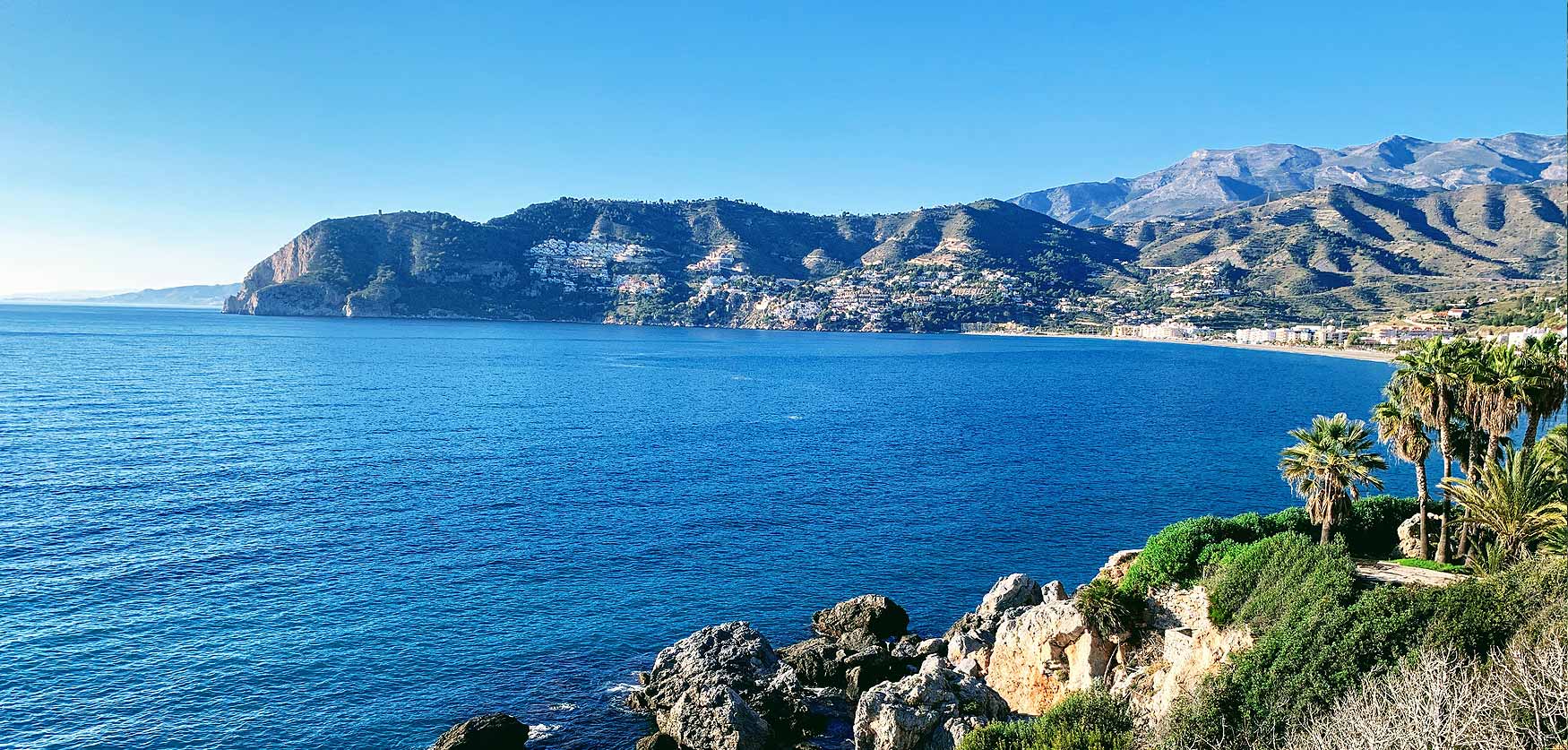 Cerro Gordo in La Herradura
Cerro Gordo in La Herradura
On the western side of La Herradura and located directly across the bay from Punta de la Mona is the area called Cerro Gordo. It consists of the entire point on both sides and going inland. The La Herradura bay lies to its east and the Cantarriján beach is nestled to the west between Cerro Gordo and Maro.
The area is very natural and much less developed than the other point. In fact, development has been restricted here due to its designation as a nature reserve (above and below sea level) and the endangered species that can be found here. However, going further inland beautiful homes can be found and construction is underway in some communities. The well known Carmenes del Mar lies on the eastern side of the point.
Cerro Gordo is crowned with an ancient tower called torre de Cerro Gordo. A walk to the tower is recommended and it's easily accessible via the path behind the restaurant "El Mirador". You can continue along the path for another mile or so down the coast. But, be careful not to spook the wild mountain goats! They can usually be seen bounding across the rocks and springing fearlessly from the cliffs.
If you don't feel like walking, you should at least enjoy the views that can be seen from the outdoor patio of the restaurant. There are gorgeous views of the La Herradura bay on one side and all the way to Malaga on the other. The sunsets from here are to die for. It's the perfect place to rest and take photos.
El Mirador, the restaurant, is a favorite among locals. The food is great and of very high quality, we recommend it.
---
Getting There
Access is off the old N-340 going towards Nerja. At the large round-about that heads out of town towards the main highway (A-7) keep going to the west towards Nerja. Just before you reach the tunnel there will be a small road off to your right. Head up the hill to the top, the road will keep winding around until you get back to the N-340 on the other side of the tunnel.
Where to find Cerro Gordo - Things To Do in La Herradura
More Outdoor and Nature Activities