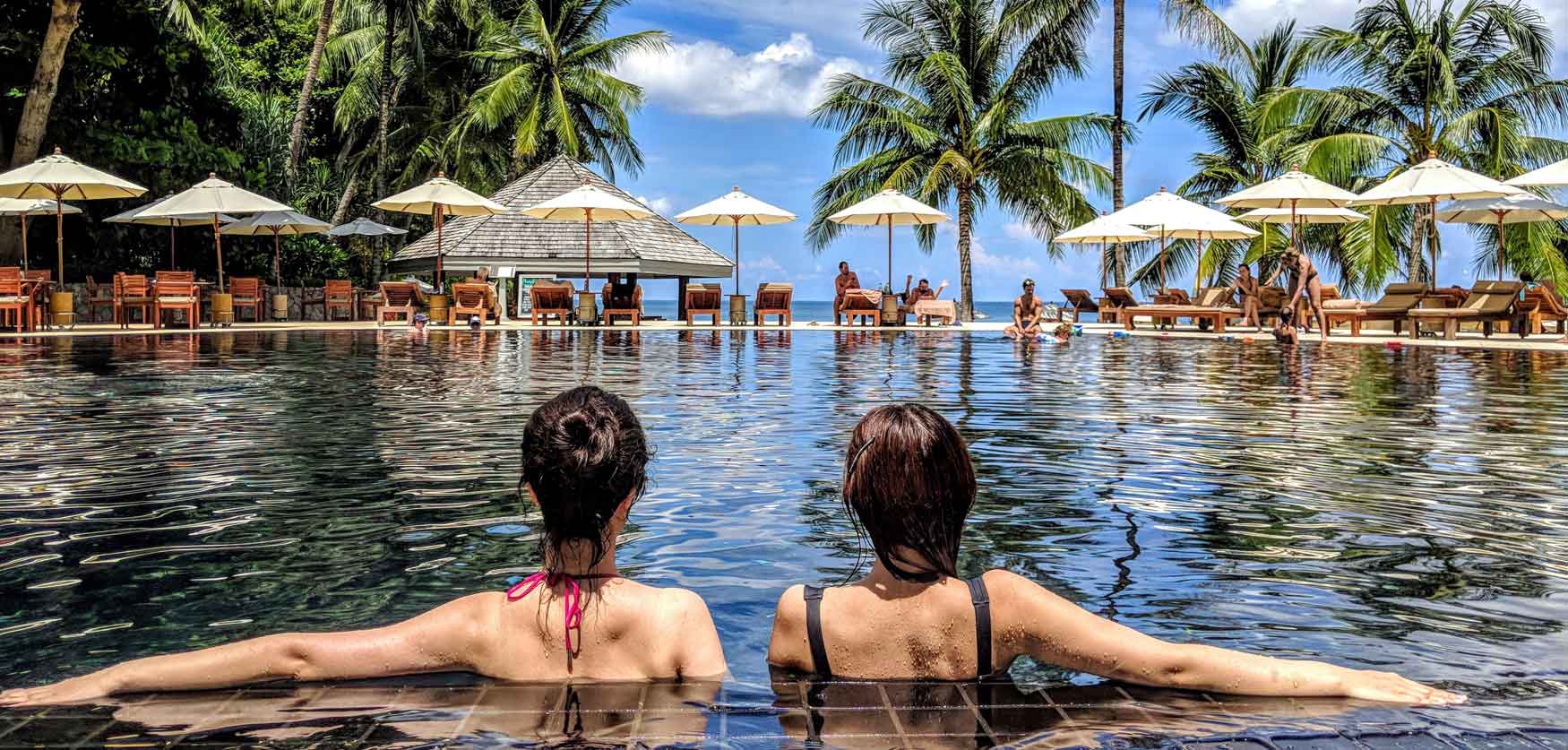 Hotels in the Costa Tropical
Hotels in the Costa Tropical
The Costa Tropical is packed with great places to stay from the high end four star hotels to the more inexpensive hostels and camp grounds to the rural villas and estates. We have them all here.
---
Almuñécar Listings
|
La Herradura Listings
Almuñécar Hotel Listings:
HOTEL ALMUŃÉCAR PLAYA
Paseo de San Cristóbal
Almuńécar
958 63 94 50
HOTEL BAHÍA TROPICAL
Playa El Pozuelo
Almuńécar
958 63 94 66
HOTEL PLAYA CÁLIDA
Urbanización Torregalera
Almuńécar
958 61 92 00
HOTEL BAHÍA ALMUŃÉCAR
Avda. Rey Juan Carlos I
Almuńécar
958 63 11 00
HOTEL HELIOS
Pş de San Cristóbal
Almuńécar
958 63 44 59
HOTEL NAJARRA
Guadix, 12
Almuńécar
958 63 08 73
HOTEL CARMEN ALMUŃÉCAR
Avenida Europa , 19
Almuńécar
958 63 14 13
HOTEL CASABLANCA
Plaza de Abderraman
Almuńécar
958 63 55 75
HOTEL PLAYA SAN CRISTÓBAL
Plaza de San Cristóbal, 5
Almuńécar
958 63 11 12
HOTEL VICTORIA PLAYA
Avd. Amelia Sánchez Alcazar
Almuńécar
958 03 94 00
HOTEL VICTORIA II
Plaza Damasco, 2
Almuńécar
958 63 58 61
HOTEL SUITES ALBAYZÍN DEL MAR
Av. Costa del Sol, 23
Almuńécar
958 63 21 61
HOTEL GOYA
Avenida Europa, 31
Almuńécar
958 63 05 50
HOTEL SAN CARLOS
Calle Larache, 2
Almuńécar
958 63 92 08
HOTEL ARRAYANES PLAYA
Paseo de Cotobro , 5
Almuńécar
958 63 20 74
HOTEL ESCUELA PALACETE DEL CORREGIDOR
OPENING SOON
Almuńécar
HOTEL CORTIJO DE ANDALUCIA
Ctra. Suspiro del Moro
Almuńécar
958 634 477
PENSIÓN TROPICAL
Avd. Europa s/n
Almuńécar
958 63 34 58
HOSTAL VELILLA
Playa de Velilla, 20
Almuńécar
958 63 07 58
PENSIÓN SAN SEBASTIAN
C\ Ingeniero Real, 18
Almuńécar
958 63 04 66
PENSIÓN ANDALUCIA
C\ Cervetteri, 2
Almuńécar
958 63 56 54
HOSTAL ALTAMAR
C\ Alta del Mar
Almuńécar
958 63 03 46
PENSIÓN ROCAMAR
Cordoba, 3
Almuńécar
958 63 00 23
PENSIÓN COSTABELLA
Travesia de Taramay
Almuńécar
958 63 32 56
HOSTAL VISTAMAR
C.N-340 Cadiz-Barcelona
Almuńécar
958 63 36 23
HOSTAL EL TESORO
Playa del Tesorillo
Almuńécar
958 88 00 66
HOSTAL CALIFORNIA
C.N-340 Km 313 Cadiz-Barcelona
Almuńécar
958 88 10 38
HOSTAL VICTORIA
Plaza de la Victoria
Almuńécar
958 63 17 34
PENSIÓN DAMASCO
C\ Cerrajeros, 8
Almuńécar
958 63 01 65
PENSIÓN EL PUENTE
Av. Costa del Sol, 14
Almuńécar
958 63 01 23
HOSTAL BUENAVISTA
Antigua C.N. Málaga-Almería, 9
Almuńécar
958 82 75 62
HOSTAL LOS ROSALES
C.N-340. Cadiz-Barcelona Travesía de Taramay
Almuńécar
958 63 10 79
HOSTAL MEDINA
C.N-340 Cadiz-Barcelona
Almuńécar
958 63 10 28
PENSIÓN CASA FINA RUIZ
Calle San José, 30
Almuńécar
958 63 11 52
CARAMBOLO
C.N-340 km 315 Cadiz-Barcelona
Almuńécar
958 63 03 22
Cortijo La Luna
Pago de Taramay
Almuńécar
958 880 931
Parque de la Naturaleza Peńa Escrita
Peńa Escrita
Almuńécar
615 321 462
---
Hotels
The hotels in the area range from 4 stars to 1 star and you can find one to suit any budget. We have researched a nice selection of hotels in town with varying prices and amenities. Look over our list and see if any interest you.
Hostales / Pensiones
"Hostal" and "Pension" are Spanish words for a category of lodging that tends to be cheaper than hotels. They normally provide a bar and/or restaurant/cafeteria where drinks and food are served to guests and locals alike. The Hostales and Pensiones are commonly family owned and run. In each you will usually have a private room but sometimes the bathrooms can be communal.
Some Hostales offer "en suite" rooms which means a room with a private bathroom and kitchenette. These rooms can be rented long term or short term. Those traveling for extended periods of time might find that these businesses will often offer great discounts to those staying longer. Always ask! You will be very surprised by how high the quality is for the price!
** Important - Hostales and Pensiones usually do not accept credit cards – cash only and the quality of accommodation can vary widely. Do your research!
Campgrounds
There are three campground facilities in the area, these are a great option and probably your lowest cost option. Campgrounds are very popular for many Europeans, it combines low cost travel from the comfort of your own home (or in this case RV).
Rural Stays
"Of, or pertaining to, or characteristic of the country, country life, or country people; rustic: rural tranquillity." The mountains behind the Costa Tropical are beautifully majestic and also packed with great accommodations. There are a number of bed and breakfast type inns as well as home rentals. For those of you looking for a getaway off the beaten track, you can find some idylic options here.
Villas
"A villa was originally an upper-class country house, though since its origins in Roman times the idea and function of a villa has evolved considerably." Today a villa is considered to be a detached house. Most villas in the area come with full amenities as well as a pool and garden. These are a great option for those with larger groups or those just wanting to live the high life for awhile.
Apartments
"A room or suite of rooms designed as a residence and generally located in a building (or highrise) occupied by more than one household." There are many, many available apartments to rent in the area. These cost less than a villa but still offer privacy and a larger size. Most apartments are located right on the beach with great access to restaurants and other activities.
Peak Seasons - the season when travel is most active and rates are highest. Learn more about the best times to come.
High Season
July 1 - August 31 December 24 - January 6 (Christmas) Easter week (March or April)
Mid Season
April - June September - October
Low Season
Novemeber - March
<< Back to the Costa Tropical