Shopping in the Costa Tropical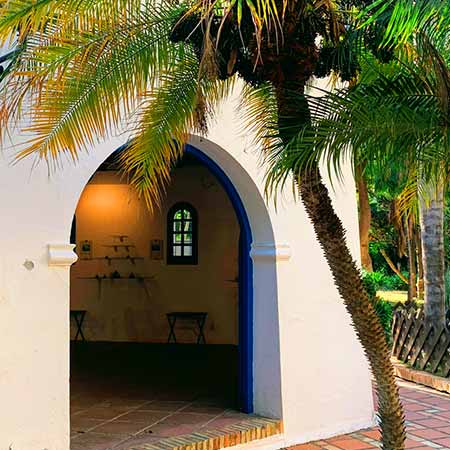 The Costa Tropical is not known for high end fashion shopping. The area is more suited for outdoor enjoyment, exploration of the many ancient artifacts that have been uncovered and of course the beaches and cuisine. That being said you can find almost anything of necessity in the local shops. There are small shopping areas in each town and also the local markets where great finds are to be had.
Shopping in Nerja
Only a quick 5 minute drive to the west on the new section of the N-340, Nerja offers a wonderful shopping experience. Nerja has a multitude of nice stores, from high end fashion boutiques to antique shops and other home furnishing stores, to lower end inexpensive locally made souvenir shops. An entire day could easily be spent shopping here with a leisurely lunch or dinner at one of its fine restaurants. For more information on shopping in Nerja, visit our Nerja section.
<< Back to the Costa Tropical
Shopping in the Costa Tropical Towns
Almunecar Shopping
As for shopping within the Costa Tropical, Almunecar can claim its own fanciful shopping district within the old town or 'casco antiguo'. A nice stroll through its winding streets will reveal about 15 – 20 clothing and home boutiques. You could spend about 3-4 hours visiting all the local shops in this area before moving on to the upper 'casco antiguo' and castle area. For more details on shopping in Almunecar, visit our Almunecar section.
La Herradura Shopping
The smallest of the Costa Tropical villages, La Herradura, has a far smaller shopping selection than its sister Almunecar. You can find a number of very nice shops along the beach and side streets leading to the Plaza Nueva. For more information on shopping in La Herradura, visit our La Herradura section.
Shopping in Salobreña
Another popular Costa Tropical destination with its own shopping area is Salobreña. For more information on shopping in Salobreña, visit our Salobreña section.
Shopping Outside the Costa Tropical
Malaga
You will find a vastly different selection of department stores and boutiques in the neighboring Costa del Sol than here in the Costa Tropical. Malaga, the capital city of the Malaga Province and the home to the Costa del Sol is only a 45 minute drive to the west. It is a great place for shopping and we recommend spending at least a day there enjoying its popular Promenade in the old town which harbors a collection of high end and well known mid level fashion stores. If you are heading to Malage there are many other sites to check out, be sure to visit our Malaga page before you go.
Granada
Another world class metropolitan city where the shopping is amazing, is Granada. You could spend days in the city and not see all of the wonderful little shops and boutiques. It has all of the mainstream chains, high end to mid level, as well as very unique smaller specialty shops. If you are a shopper, a trip to Granada is a must. By car you can reach the town center in about 45 minutes from the Costa Tropical via the A-7 and A-44. Granada is of course known for many things other than shopping as well, find out about all of the other must see attractions in Granada in our Excursions section.
Shopping - General Information
Today the area has been much better at keeping up with technologies than in recent years and you will find more and more merchants that except credit and debit cards. All will accept cash so it's a good idea to keep plenty in hand just in case you come upon one of those families that just insist on doing it the old fashioned way. Store hours are pretty consistent throughout the towns. As a general rule of thumb most stores will open around 9:30 and close for siesta at 2:00, they will reopen at 5:30 and stay open until around 9:00 (Monday - Saturday). These hours will become much longer during the summer months as many will take advantage of our summer guests and stay open until almost midnight. The larger chain grocery stores stay open through the siesta time (from 2:00 until 5:00). It's a good time to get shopping done because nothing else is open but it may be a bit crowded for the same reason. Local chains include Dia, Lidel, and Mercadona. There is an Al Campo in Motril which is a supersized grocery with other items available such as clothing, books, gardening, tools, etc. They are also open all day Monday – Saturday and closed on Sunday. Almost everything will be closed on Sunday. It is important that you make sure you have everything you need by Saturday night because only the basics will be available. There is a small campground market in La Herradura that stays open during odd hours, they open most Sundays in the morning and sometimes will stay open from 2 – 5 (siesta hours) during the week. If you need an emergency loaf of bread, this is the place to go but note that prices may be a bit higher.