The History of the Costa Tropical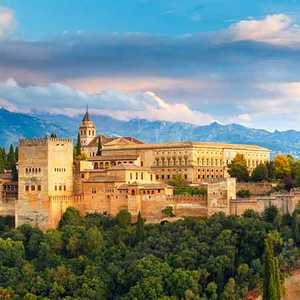 Because of its location on the Mediterranean, this coastal paradise was ideally situated to welcome explorers from all parts of the southern Mediterranean world; like the Middle East and Africa. The Phoenicians, from current day Lebanon and Syria were among the first peoples to visit and colonize the area over 2000 years ago. These ancient seafaring people made their first stop on the Spanish peninsula in our quant town of Almuñecar. It didn't take long before Almuñecar became a mainstay resting point between crossing the Mediterranean Sea and continuing on to Cadiz, where they established their capital. It was the Phoenicians that gave Almuñecar its start as an important fish curing center and over time the area grew and flourished in its own right.
<< Back to the Costa Tropical
Historical Sites in the Costa Tropical Towns
Almuñécar
Learn About the History of Almuñecar
Did you enjoy this article?
If so, would you mind sharing?

---
Romans
The next to colonize the area were the Romans who first declared Almuñecar as a Roman township in the year 49 BC. They not only kept the Phoenician fish salting industry alive but increased its output and eventually transported their product to all of the Roman Empire. Almuñecar, or Firmum Iulium Sexi as they called it, reached its economic height with the Romans.
Moors
The last people to colonize the area and leave a lasting footprint on the southern coast of Spain were the Moors out of Africa. They ruled the area for over 800 years but were eventually pushed out in the year 1492. The Moors gifted this area with their beautiful eye for architecture and they built many of the castles and watch towers that you still see today. It was the Moors that built the Almuñecar old town in its current white washed form. In fact, all of the towns of the Costa Tropical have a very similar look and feel that was adapted during the Moorish occupation. Other areas of Spain, that conquered or expelled the Moors earlier on, have a much different look than what you will find on the southern coast. The houses and villages here look like what you might find in present day Morocco or Greece. You will notice many arches, domes and beautiful tiling throughout all of the Costa Tropical towns.