Golf in the Costa Tropical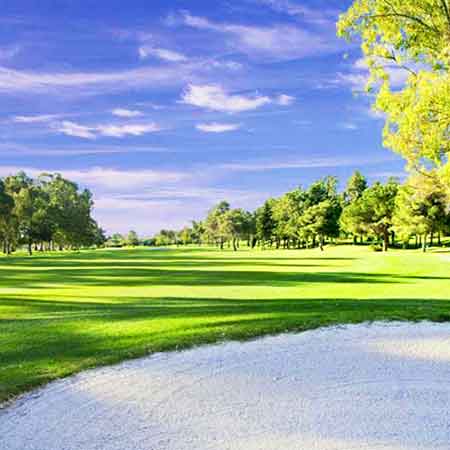 Currently the Costa Tropical has only one golf course, but it is a beautiful one. The "Los Moriscos" Golf Resort is located in Motril overlooking the Mediterranean Sea. It is an 18-hole walking course.
Read more about the Los Moriscos course here.
There are also literally 70+ more golf courses within driving distance of our coast. The Costa Almeria to our east has 11 courses, inland Granada has another 7 courses, and the Costa del Sol to our west has just over 60 golf courses all within an hour and a half drive.
Golfing on the southern Mediterranean coast has become very popular over the last 10 years. In fact, southern Spain is now known as one of the premier golfing destination in all of Europe. With year round sunny weather and courses with views of the Mediterranean Sea and snow covered mountain ranges on either side, you can't beat the beauty or the climate anywhere.
Four (4) of the nearby courses are even listed within the top ten in all of Europe. The Valderama course, a bit further west in Cadiz, was chosen for the Ryder cup in 1997. This brought much recognition to the area from the golfing world and newer and better courses began popping up all over the Spanish coastline.
Find more information about golf courses around the costa tropical try this site: http://spainguides.com/costagolf.html.
<< Back to the Costa Tropical